2017 with Vauxhall Motorsport Junior Rally Team
19 January 2017 | Brian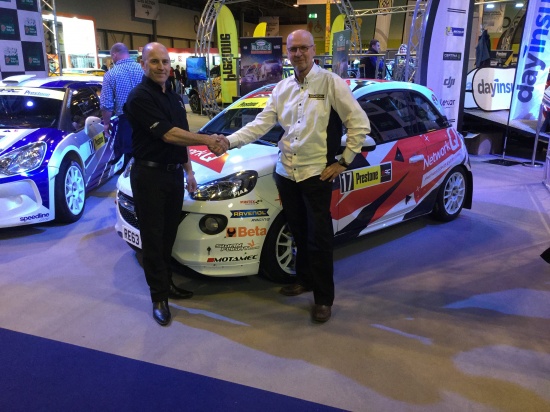 We are really pleased to announce that we are again to be the official lubricants partner to the successful Vauxhall Motorsport Junior Rally Team and to be working again with our old friend and team boss Simon Mauger.
Simon has been using our lubricants in his Major Motorsport rally preparation company for the last four years and is delighted with the quality of our products. "We never cease to be amazed by the quality of these Ravenol products" comments Simon. "Oil pressure remains constant even on long, hot stages and the engines rev far more freely. We are also particularly impressed with the new racing brake fluid which ensures the pedal remains hard even with constant left foot braking on high speed stages".

We wish this young and dynamic team all the best for 2017.