14 February 2022 | Brian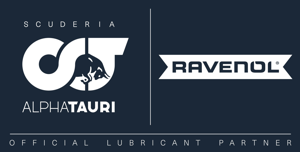 SCUDERIA ALPHATAURI ANNOUNCE RAVENOL AS OFFICIAL LUBRICANT PARTNER
29 May 2020 | Brian

When you accelerate from 0 to 60mph in 2.7 seconds, have 400 bhp and a dry weight of less than 700 kg you need a lubricant you can rely on!
22 July 2019 | Ravenol Marketing
10 important things to think about before making a long summer journey and other best practices to get your car ready for whatever the Great British Summer can throw at you.
4 Comments
18 April 2019 |
Ravenol Marketing

If you own a modern all-wheel drive car, chances are it will actually be a front-wheel drive, transverse engine system connected to a Haldex system. But what exactly are these complex pieces of engineering? And what's the best way to maintain them?
5 Comments
30 October 2018 |
Ravenol Marketing

RAVENOL have introduced a new motor oil technology called Ultra Strong Viscosity Oil, or USVO®
15 October 2018 | Ravenol Marketing

RAVENOL have teamed up with Foxy Lady Drivers Club for Tyre Safety Month. Let them know what to check and you could win a £50 restaurant voucher
4 Comments
27 June 2018 |
Ravenol Marketing

How to read oil bottle labels and chose the correct oil for your vehicle
4 Comments
5 May 2016 |
Ravenol Marketing
Make your engine cleaner and reduce maintenance costs