Wednesday, 16 May 2018 | Ravenol Marketing

Matt Edwards defies a broken wheel to take victory at RAVENOL's local rally event, the Plains Rally
Wednesday, 9 May 2018 | Ravenol Marketing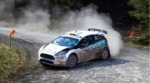 RAVENOL are proud to welcome some of the UKís best rally drivers to Welshpool this weekend for our local event, the Plains Rally.
Tuesday, 17 April 2018 | Ravenol Marketing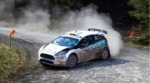 Matt Edwards won Saturdayís Rallynuts Stages Rally and took maximum points in the Welsh Forest Championship
Thursday, 22 March 2018 | Ravenol Marketing

RAVENOL will be at Rally North Wales to meet competitors and organisors of our partners the Welsh Rally championship
Thursday, 25 January 2018 | Brian
We have just reached agreement to sponsor The Welsh Hill Rally which takes place from 6-8th July 2018 at the Walter's Arena complex in South Wales.
Saturday, 6 January 2018 | Brian
Another amazing video from Special Stage TV with commentary from Paul Woodford showing the highlights of the 2017 RAVENOL BTRDA Rally Championship.
Wednesday, 6 December 2017 | Brian
With RAVENOL, Opel can rely on a strong technology partner that is well versed in the motor-racing world.
Tuesday, 11 July 2017 | Brian
Ravenolís Siobhan Pugh in interview with BRC Junior contender Cameron Davies about his comeback after his horrifying accident on the Ypres Rally in Belgium.
Thursday, 6 July 2017
Ravenol will once again be attending the 2017 Nicky Grist Stages based in the historic town of Builth Wells
Wednesday, 22 February 2017 | Brian
RAVENOL agrees to renew it's technical partnership with the world famous Sweet Lamb Rally Complex.