RAVENOL Chasing Glory with Chase sharpe
21 December 2018 | Ravenol Marketing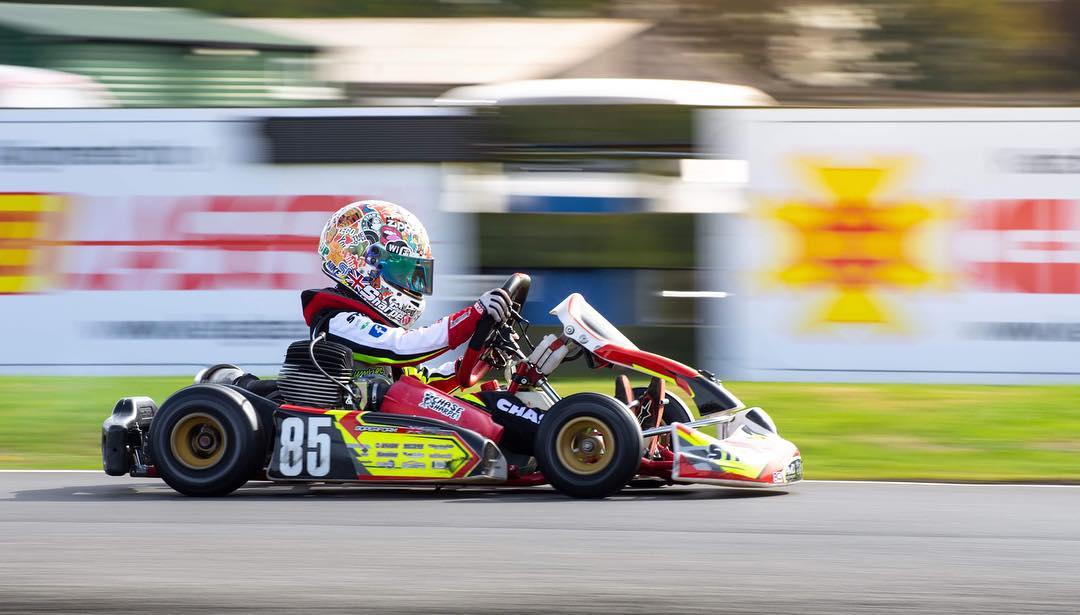 Meet 7 year old Chase Sharpe, the latest addition to the RAVENOL Partners family!
Chase started karting on his 6th birthday in a Cadet kart, and after a year of testing, joined the BirelART UK Series, where he raced nationally in 2018.
In 2019, BirelART UK will become the the Daniel Ricciardo Series and will be supported and headlined by F1 race winner Daniel Ricciardo. With the series now firmly positioned on the pathway for junior karters to start their journey into professional racing, the Sharpes too have upped their game and from next season Chase will compete in a brand new kart.
"I have a new kart and I have a great feeling about 2019!" Chase told us. "I have no doubt I will be a motorsport champion in the future. I am looking forward to following in my family's footsteps and getting into a race car as soon as I can touch the pedals! I will work my hardest to be as successful in a kart as I can be."
RAVENOL have been keen to get this ambitious young karter on board for a while and have been following his progress on social media and on his website, www.chasesharpe.com. Marketing Manager, Tobietta Rhyman, said, "After speaking to his Father, Henry, we were keen to put a deal together. We love Chase's hunger for karting, and the fact that he is only 7 years old makes it all the more special. We are looking forward to helping Chase to accomplish his goals in the Daniel Ricciardo Series UK in 2019 and beyond."
Henry Sharpe, explained that Chase's aim is to enter into a Junior category of car racing from the age of 14. RAVENOL, with so many links in both the UK and overseas to various series on the driver development pathway, will hopefully open the doors to plenty of future opportunities for Chase. "RAVENOL is a worldwide brand and a brand that is used in a huge amount of international motorsport," he said. "We have been excited to get them on board and we are so glad we could put a deal together. We are very excited to welcome them on board."
From the 2019 season, RAVENOL branding will be on all team apparel as well as Chase's kart suit and race helmet. Fans can also look forward to regular updates about Chase's progress in the Daniel Ricciardo Series on RAVENOL's news and social media.