Force India Race Preview – Baku
26 April 2018 | Ravenol Marketing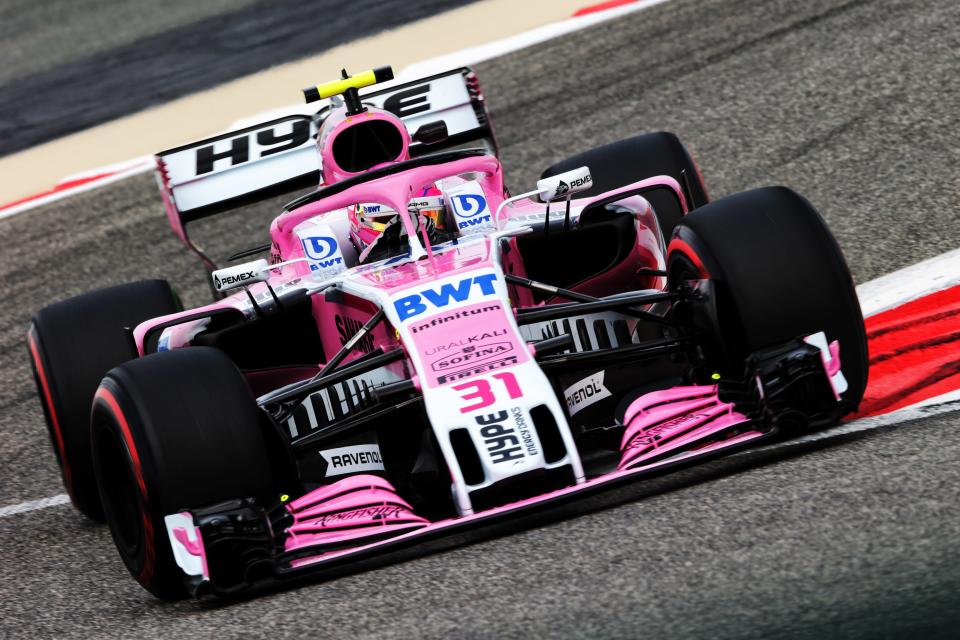 After a disappointing race, narrowly missing out on the points places following the safety car drama in Shanghai, RAVENOL's Technical Partner Force India heads to Baku in Azerbaijan this weekend for Round 4 of the F1 2018 calendar. The Baku Street Circuit only became a feature in the F1 calendar after the 2016 European Grand Prix was held there, but the long street circuit with very wide and very narrow sections and an unnatural abundance of brake testing 90° corners is already a favourite with both drivers and fans.
The start-finish line is almost at the end of the 2.2km long full-speed back section, which will definitely favour the Mercedes-AMG power unit in the VJM11 over rivals Haas and McLaren running Ferrari and Renault engines respectively. Up at the front, the DRS assisted super-long straight will be a real test to the Ferrari and Red Bull teams, with an opportunity for Mercedes to recover their mojo. But the tight corners and close street-circuit walls also have a part to play, causing several crashes and three safety cars last year – leading to the famous Vettel-Hamilton road rage incident…
Safety cars willing, Baku is a real chance for Force India to show us what the VJM11 and their two seasoned drivers are capable of and score some decent points. We caught up with Driver's Eye to see how Sergio Perez and Esteban Ocon see their chances this weekend:
"It's a track where we have always been competitive so I want to go there this year and score points," said Sergio. "The progress we have made since Melbourne was visible in Shanghai and I'm feeling happier with the balance of the car now. We are catching up and getting back to our normal position. I think Baku will be interesting because it's all about good top speed and being confident on the brakes. I love the challenge of street tracks and I really enjoy driving in Baku."
"Baku is a cool event,' Esteban added. "It's so fast with the longest straight of the year, which is quite unusual for a street circuit. It produced probably the best race for fans last year.
"The racing down the main straight was really cool and if you pick up a tow you can find a huge speed advantage. It is a place where you can go three or four cars wide, which is insane. It's not the sort of racing you often see in Formula One so it's quite exciting when it happens. There are good overtaking opportunities so you can make up a lot of ground even if you're at the back. Baku is definitely a great chance for us to score points."