Force India Race Preview - France
21 June 2018 | Ravenol Marketing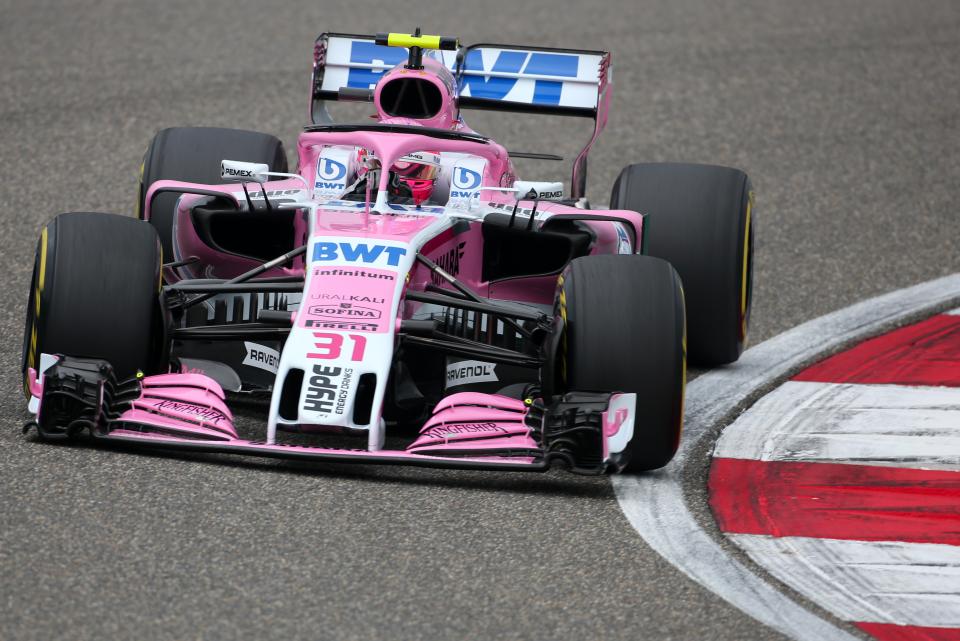 This weekend our F1 Technical Partners Force India head to Le Castellet, near Marseille, for the return of the French Grand Prix.
Although one of the oldest F1 races in the world, the French Grand Prix has been held intermittently, and the last race was in 2008. This year it returns to the Circuit Paul Ricard on the beautiful French Riviera, a circuit with high speed, high wind and high elevation – 425m above sea level. Thankfully the forecast isn't for the usual Mediterranean high temperatures, with air temperatures expected to dip for the race weekend. This should help prevent the cars overheating in the thinner air.
The long straights finished by tight corners will put extra pressure on engines and brakes this weekend. Added to that the unusual Blue Zone and Red Zone coloured asphalt run-off areas, as opposed to the usual gravel traps, and we can expect a lot of overshooting, which should help to liven up the race.
Tyre options for this weekend will be the yellow Softs, the red Supersofts and the purple Ultrasofts, with Pirelli changing the tread slightly to counter the slipperier new surface at Circuit Paul Ricard. The benefit from this should be less need to manage tyres so the drivers are freer to push harder and get closer for overtaking.
We caught up with Force India's Drivers' Eye to see how Esteban Ocon and Sergio "Checo" Perez felt about the sport's return to France:
"It's been my dream for years to be racing in front of my home crowd and now I will finally experience the fantastic feeling of a home Grand Prix,' Esteban admitted. "When the race was announced, it was the best news from the whole of last year and I'm really looking forward to it. I am very proud of the work of all the people involved in bringing the French Grand Prix back and I hope the event will be a success.
"In the last few races in Monaco and Canada we've been showing good pace so I hope we can be strong in France as well. On paper, the track should suit us, with a long straight and some slow corners where we can use our car's mechanical grip really well. It's a track which will be new for everyone and we're usually good at finding a set-up quickly, so I'm not too worried."
Checo meanwhile is keen to put the disappointment of the last two races behind him.
"We had the speed but I've just been unlucky," he said. "With three races over the next three weeks there should be a chance to make up for the missed opportunities. I want to turn our speed into solid points. I think we now have a car that can race for points at most circuits. We've made some progress recently and I've always said this team is very good at developing a car during the season.
"There is always something special about going to a new Grand Prix. It's a nice change because it's a different challenge and you don't know what to expect. [Paul Ricard] is a fantastic venue and it's very wide open with lots of run-off areas. I've been watching some videos of the track recently to remind myself of the layout. It's certainly going to be a quick lap where top speed will be important. I think we will be competitive."
And as a special treat, here is Force India's lap guide of the Paul Ricard Circuit, this time from our local man Esteban!