Force India Race Preview - Hungary
26 July 2018 | Ravenol Marketing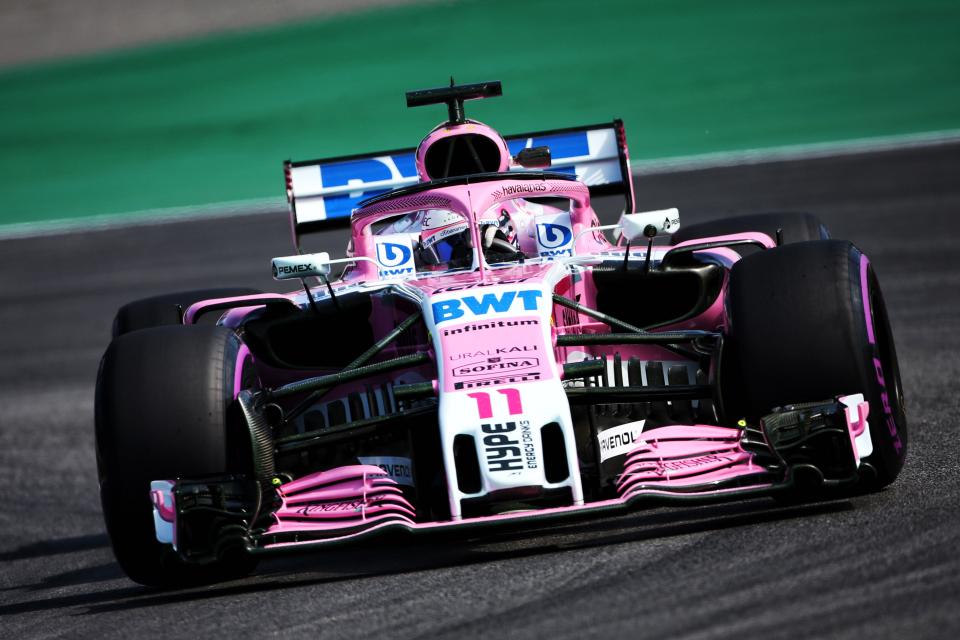 After another successful outing in Germany, our Formula One Technical Partners Force India head to the short and twisty Hungaroring for the Hungarian Grand Prix.
Shaped roughly like an anvil (it was the first circuit built behind the Iron Curtain), with a very short straight compared to other circuits, the Hungaroring isn't the easiest circuit for overtaking so getting a decent position in qualifying will be essential. The high track temperatures can be harsh on tyres, so getting stuck behind a driver with degradation issues or trying to manage them could cost a lot of time.
Looking towards the front, Sebastien Vettel will be relieved that rain is a rarity here in Summer, but a comeback for the Ferrari's isn't looking likely considering his rival Lewis Hamilton has the most wins at this circuit with five in total. However, it's the battle for the "best of the rest" spot which is lighting up the midfield. Last week Force India drew level with rivals Haas (and would have pulled clear had Romain Grosjean not managed to get past both Checo and Esteban in the closing laps. There's a big gap up to Renault in 4th, but Force India are on a roll and we certainly don't see any signs of the team letting up, despite the rumours of financial difficulty making the rounds again (it's no secret they have the lowest budget of all the F1 teams, after all).
We caught up with Force India's Drivers' Eye to hear thoughts in the lead up to the last race before the summer break:
"I enjoy the Hungaroring: it's a circuit with a lot of corners that can catch you out and it's a big challenge to get a clean lap together, especially in qualifying," Checo told them. "The races, too, can get quite interesting. It's a narrow and twisty track but it still offers some opportunities for overtaking. The key for a good race in Budapest is to have a car with plenty of downforce but also that is not too hard on the tyres. It tends to be very hot there so it's important to look after them.
"It's been a very hectic first part of the season, especially with five races in the last six weeks, and I am looking forward to the break."
As well as the summer holidays, his team mate Esteban is looking forward to revisiting Budapest:
"Budapest is one of the races that I enjoy the most and it's always a good weekend for me," he said. "The city is beautiful and there are a lot of fans there, but my highlight is the circuit itself. I fell in love with it the first time I drove on it.
"The track is quite narrow, but it's still very fast. There are a lot of quick changes of direction and the corners come one after the other with no chance to catch a breath. That's what I really like about it – you need to keep pushing all the time and make the most of the sequences of corners. You need to have a good rhythm there and if you make a mistake, you pay for it in the corners that follow."