The F1ESTA is on for the Mexican Grand Prix
25 October 2018 | Ravenol Marketing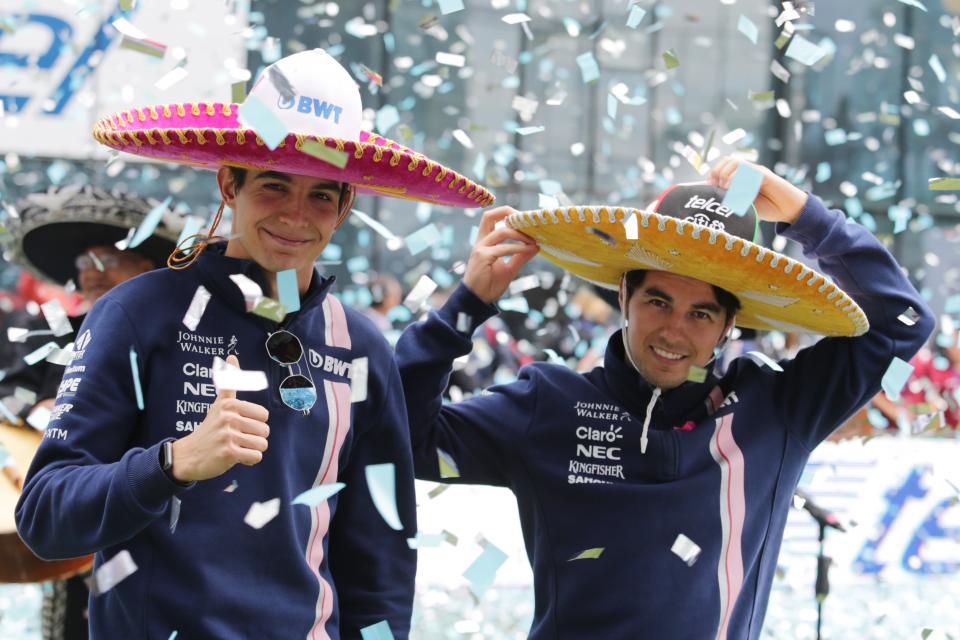 This weekend our F1 technical Partners Force India are in Mexico City for the Mexican Grand Prix, home race of course to our favourite Mexican driver, Sergio "Checo" Perez.
Located in the south-east of the capital, the Autódromo Hermanos Rodríguez circuit has a simple, almost triangular design, with two straights linked by fast, flowing curves and a few hairpins. But the high altitude of Mexico city (the track is 2,200 metres above sea level) means less air for the engines (and the drivers) and less downforce produced from air passing over the aeros. The struggling engines also risk overheating as the air-cooling systems aren't as efficient here. So it can be a tough circuit for the cars, but the upside is reduced drag, leading to higher straight line speeds (where Force India are already strong) and better overtaking opportunities on the long home straight.
The Mexican Grand Prix is also famous for its enthusiastic fans, full of Latin passion, leading to the event being nicknamed the "F1ESTA". And with the Drivers' Championship title likely to be decided here, it's understandable the tension is hitting a fever pitch on the streets of Mexico City. But look closely and you'll see plenty of Force India fans wearing pink on the grandstands, cheering on their local hero, Checo.
So we caught up with Force India's Drivers' Eye to find out what Checo and team mate Esteban Ocon had to say about the race:
"Racing in Mexico is the highlight of the season for me," Checo told them. "The excitement each time we go back there is the same. When I see the busy grandstands, I feel very proud and the support from the people is fantastic. The energy of the crowd really motivates me and the drivers' parade is always a very emotional moment.
"The circuit is a big challenge. Because of the altitude, the track is slippery with low grip levels and it's very easy to make a mistake or lose time. The long straight is usually your best chance for overtaking, but with these cars it's never easy to pass."
Esteban also admitted that it was a fun weekend for him. "The atmosphere when you get to the track is special," he said. "Mexicans love sport and the passion they show for Formula One is incredible. The best part is to drive in the stadium section when the grandstands are full. I think all the drivers enjoy the buzz and emotions you get from such a massive crowd.
"It's a good track to drive, but it's a tough one. You're at very high altitude and this really affects the set-up – it's difficult to find a good balance. The cars are set up with high-downforce, but it feels like low downforce. You lack grip and the car feels very slippery, especially at the start of the weekend, but you soon get used to it."
Picture c/o Force India archive