Force India Race Preview - Russia
28 September 2018 | Ravenol Marketing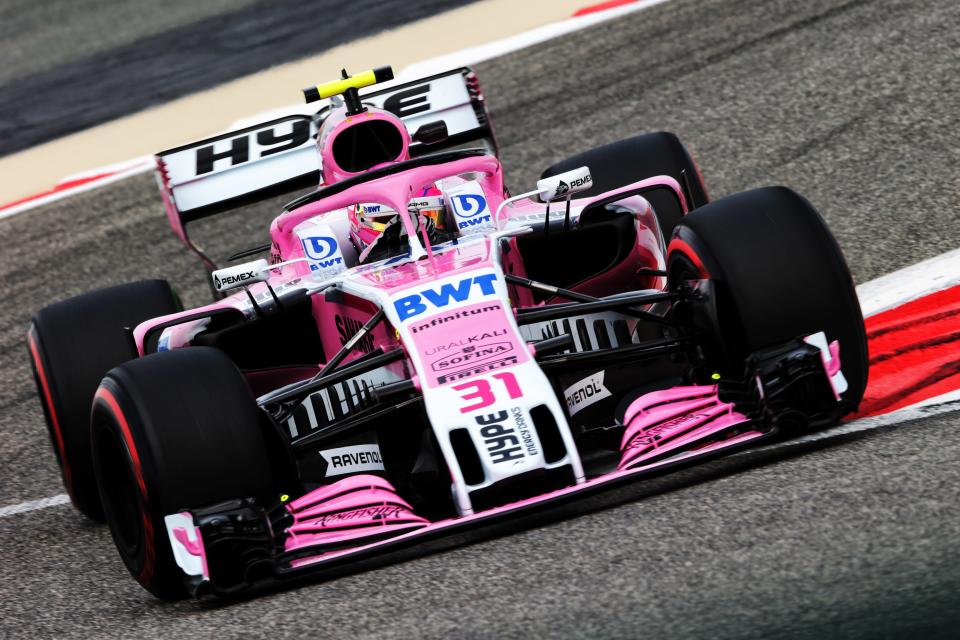 This week our Technical Partners, Racing Point Force India, are in Sochi for the Russian Grand Prix. Based at the Sochi Olympic Park site, scene of the 2014 Winter Olympics, the Sochi Autodrom – a semi-permanent street circuit – will be where the Pink Panthers do battle this weekend in their quest to catch up to and overhaul rivals Renault.
Running through the Olympic Park past several stadiums, arenas and the medals plaza, the parabolic circuit contains flowing arcs, interspersed with sharp 90° bends and short blunt straights. Despite the sharp turns, the smooth track surface means tyre degradation shouldn't be so much as an issue at Sochi, but we can count on teams like Ferrari to push that to the limit nonetheless. Low degradation also means we'll see a return of the pink-walled Hypersoft tyres which suit the VJM11 car so well you'd think they were designed for it.
With the track being close to the coast, cross-winds will be something else to watch for, as will Lap 1 dramas – something we're hoping Force India aren't going to be a part of this time – and the Safety Cars that come with them. Aside from that, the flowing nature of the circuit and lack of overtaking opportunities means that qualifying positions are going to be a big part of the race, as are pit stop and tyre strategies. And so far Force India are doing pretty well at those.
We caught up with Force India's Drivers' Eye to find out what drivers Sergio "Checo" Perez and Esteban Ocon had to say about Sochi:
"I am looking forward to Sochi, where I am sure the outcome will be very different [from Singapore]. I can't wait to get back in the car and get the points the team deserves," Checo told them. "The track has a street circuit feel, even though it's quite a quick and flowing lap. It is hard to overtake and qualifying is very important.
"I am feeling positive about this weekend and I think we'll be competitive. Singapore did not bring us the result we expected but the performance and balance of the car were very good. If we can carry that pace forward to Sochi, we should expect a strong result. I think the new upgrades still have some potential to unlock and hopefully we will be able to do so in Russia."
"We had a terrible weekend in Singapore, leaving empty-handed despite having a great car and the pace to score well, so I am determined to bounce back immediately in Russia," team mate Esteban said. "We have made some improvements with our upgrades so I think we will be competitive once again in Sochi. We can score points with both cars and we will work hard to achieve this.
"The track is quite fun to drive, especially the final sector, which is my favourite. There are a lot of left-right changes of direction and 90-degrees corners, which I really enjoy. The weather can be a bit uncertain at this time of year, but I think we can be strong if it's wet or dry. The target is to be in the top ten in both qualifying and the race, and hopefully we can be the best of the rest."
We certainly hope the Pink Panthers and all our friends at Force India have a successful weekend in Russia and we look forwards to seeing them in action on Sunday.