Force India Race Preview – Shanghai
12 April 2018 | Ravenol Marketing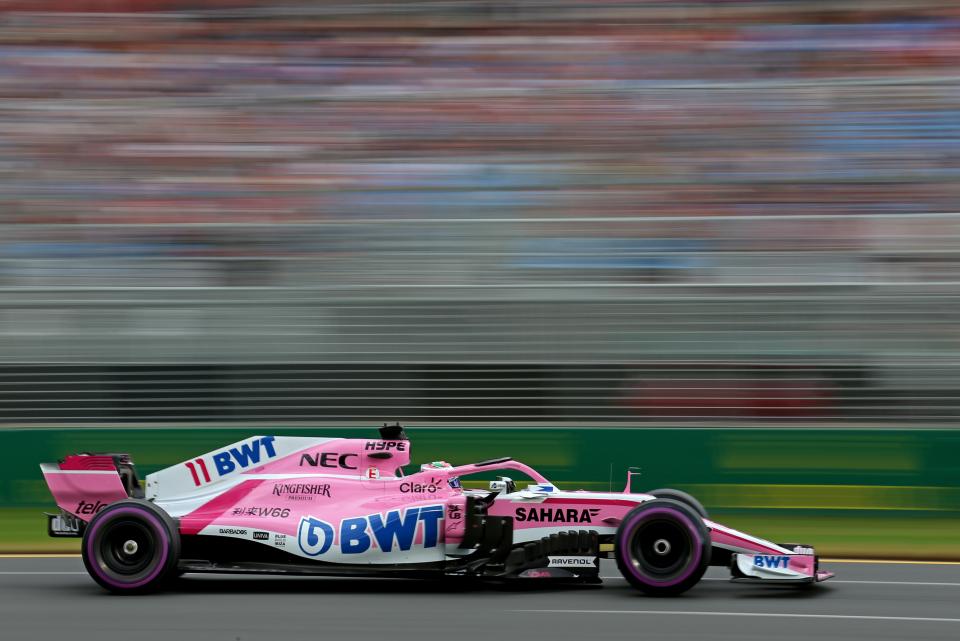 This weekend our Technical Partners, Force India, will be in China for the 3rd race in the 20178 Formula One season. On the back of scoring their first point in Bahrain, the team and drivers will be fired up to improve further on their performance and show what they're truly capable of in Shanghai.
The Shanghai International circuit is situated in the city's Jiading district and features one of the longest back straights in F1. Because of this, cars with the more powerful engines, such as the Mercedes power unit in the VJM11, will get extra overtaking opportunities this weekend.
Also to watch out for are the tight twisting corner complex of turns 1, 2 and 3, at the end of the long start/finish straight. This will undoubtedly cause drama on the opening lap and there's a good chance we'll see some safety car action during the race.
Sergio "Checo" Perez told Force India's Driver's Eye, "My favourite part is turn one because there is nothing else like it on any other track. China is also a race where you are not sure what the weather will do. It can be cold in the morning and warm up quickly when the sun comes out. There's usually a good chance of rain showers at this time of year too."
Fellow driver Esteban Ocon added, "It's a tough circuit, as I found out last year, with some unusual corners and it's not easy to hook up the perfect lap. You have to really attack the lap, rather than being smooth, and use the kerbs. Overtaking is possible, but it's still difficult. You can sometimes find opportunities in turn six and also at the end of the back straight.
"The secret to being quick in Shanghai is the same as anywhere. It's about building your confidence with the car through all the sessions. If we can just find a bit more speed we can consistently be up there in Q3 and racing for points. There are more updates coming to the car so it's going to be another busy Friday."
Though the temperatures will be lower in China, the difficult combination of fast straights and tight corners will put extra stress on the tyres, with options available this weekend being Medium, Soft and Ultrasoft.
To get in the mood for the weekend, take a look at Force India's Shanghai Grand Prix lap video and learn more about this fantastic circuit: