Force India get Double Points Finish on their 200th Race Anniversary
2 July 2018 | Ravenol Marketing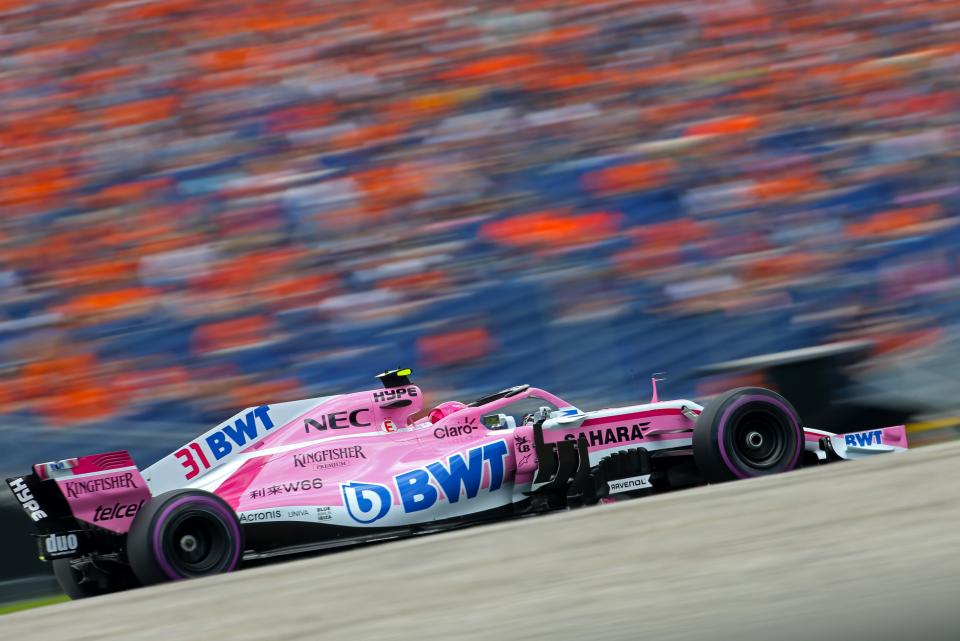 Sahara Force India scored 14 points yesterday on their 200th race anniversary at the Austrian Grand Prix, with Esteban Ocon and Sergio Perez finishing in sixth and seventh places respectively. Despite the drama on-track, the two drivers made the very best of average qualifying positions – P11 for Esteban and P17 for Checo.
Right from the start there was scuffles, though thankfully this time both Force India drivers made it through unscathed. Then they stayed cool and worked their way up through the midfield as all around them drivers were suffering reliability issues. Renault's Nico Hulkenberg was the first to go out in a blaze of fire as his engine failed spectacularly. He was soon followed by Valtteri Bottas, who had qualified on pole but was running in second having been overtaken by team mate Lewis Hamilton at the start. The result was a Virtual Safety Car whilst the car was removed.
Meanwhile the other side of the pit wall, the team called the tyre strategy correctly and capitalised on the virtual safety car pit window to bring in Esteban. Checo followed soon after, and they could take advantage of fresh tyres whilst other teams lost time due to degradation.
This weekend Mercedes were one of the teams that called it wrong, and Lewis Hamilton lost the lead of the race to Bed Bull's Max Verstappen after pitting too late. He too later had to retire from the race due to power issues, after Verstappen's team mate Daniel Ricciardo suffered a gearbox issue. This gave a boost to both Force India drivers – Esteban moved up to 6th and Checo crossed the line right behind him in 7th, having previously overtaken both Marcus Ericsson and Carlos Sainz.
Force India's Drivers' Eye caught up with both of them after the race to get their reaction on the fantastic double points finish:
"I'm happy with this result and it's a very good day for the team," Esteban said. "We can be really pleased with our performance today. We managed our tyres well and made the one-stop race work when others around us were struggling. We kept our tyres going until the end and we also showed great teamwork with Checo as we swapped places to chase Magnussen. I think we showed where this team is strong. Hopefully the next updates will keep bringing performance to the car and we can keep the momentum going. The championship battle in the midfield is going to be very close until the end of the season and we need to keep pushing."
"It's been a really positive day for the team," Checo agreed. "We have come away with important points from a weekend that was quite challenging in the lead up to the race. Starting from P15 on the grid and finishing seventh is a great effort and we should be proud of this achievement. Yes, there were some cars that retired ahead of us, but we raced well and made our strategy work so that we could take advantage of these opportunities."
So a fantastic result for Force India and definitely what the drivers and the team deserve for their hard work and perseverance after a run of back luck. And next weekend we're racing again at Silverstone! Please come and join us at Force India's Fan Zone at the Woodlands Campsite – as well as Force India's drivers, you'll get to meet some of our other partners, including British Touring Can Championship driver Jack Goff, who drives for Eurotech. We hope to see you there!