Force India Suffer Double DNF on Return to Paul Ricard
25 June 2018 | Ravenol Marketing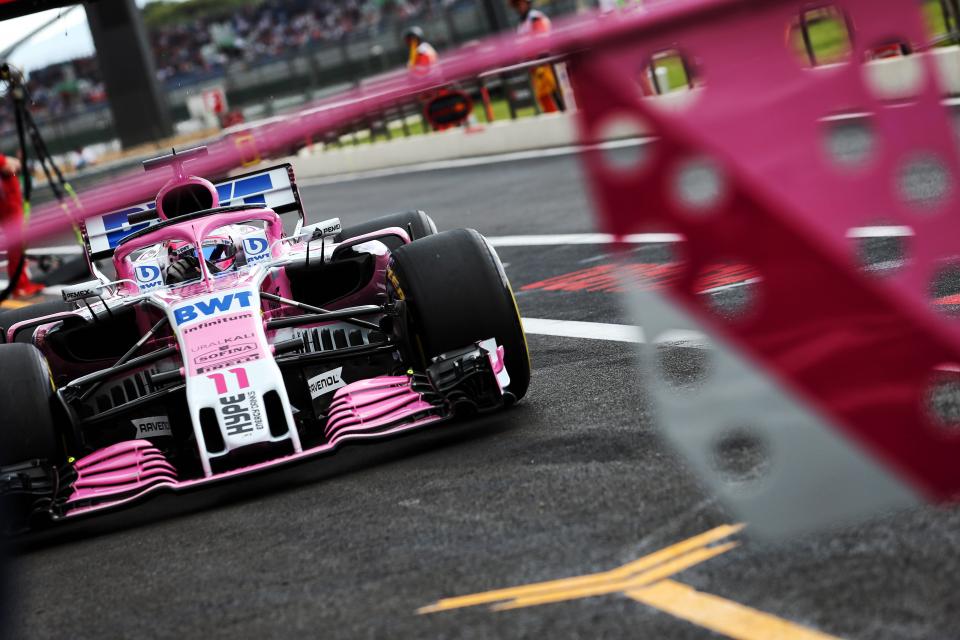 It wasn't the weekend for our Formula One Technical Partners Force India. Despite the promise for the sport's return to France and the Circuit Paul Ricard, and Esteban's pride at being able to compete in his home country, things just didn't work out as planned.
It started on the Saturday when despite the team's best efforts, neither Checo or Esteban were able to make it past Q2 in qualifying. Then at the start of the race, Esteban got caught up in a few tangles, then was completely taken out by Toro Rosso's Pierre Gasly, ending his race before it really got underway. Ferrari's Sebastien Vettel also had a collision with Mercedes' Valtteri Bottas on the first turn, requiring both of them to pit for repairs and effectively handing the race to Lewis Hamilton and the two Red Bull drivers.
On the other hand, Checo had managed to make up a few places, picking his way through the chaos and up into 9th. Meanwhile, Bottas and Vettel were making their way through back through the field. Once they caught up, Checo was unable to keep the damaged but still speedy Ferrari and Mercedes cars behind him and dropped out of the points places.
Unfortunately, this was only the start of Checo's own run of bad luck – he had to come into the pits on Lap 29 due to a water pressure issue, and a decision was made to retire the car.
So a very disappointing return to the French Grand Prix for the Force India team, no more so than for the drivers themselves. We caught up with Force India's Driver's Eye to hear what they had to say:
"It's disappointing to finish the race like this," Checo said. "We had a sudden drop in water pressure and had to retire the car. It's a shame because we had the opportunity to score a good amount of points and we leave empty-handed instead. I made a good start and kept clear of the incidents. I would have been eighth but Grosjean cut a few corners and got past me. We gave everything to try and get a result, but the luck wasn't on our side this weekend. We have upgrades coming for Austria and I hope they can make us more competitive for the next few races."
Esteban also called it a 'very disappointing day'. "I made a good start and got alongside Romain [Grosjean] down the pit straight before he made contact with me," he added. "I was on the edge of the track but he moved over and hit me, which caused a lot of damage to the side of my car and the floor. After that, Pierre [Gasly] lost it under braking in turn three and hit me from behind, which ended my race completely. I feel very sad right now because I have been looking forward to racing in front of my home crowd for such a long time and it only lasted three corners. The fans here have been amazing all weekend so I have to say a big 'thank you' for all the positive energy they have given me."