Force India Get Consecutive Double Points Finish at the British Grand Prix
9 July 2018 | Ravenol Marketing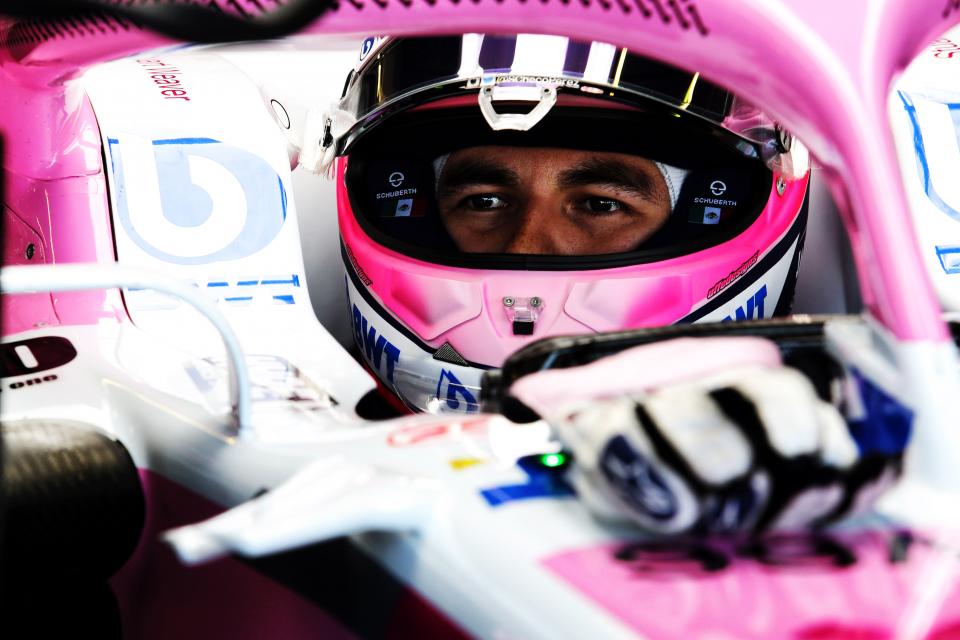 This weekend RAVENOL were guests of our Formula One Technical Partners Force India for the British Grand Prix at Silverstone. And whilst we could tell you all about how amazing the Partner Party was, I'm sure you're more interested in the racing! (If you are curious there's plenty of photos on our Social Media channels).
This season is shaping up to be one of the most exciting ones in recent years, with the battle between Lewis Hamilton and Sebastian Vettel reaching a new level of intensity. Fresh off the back of England's win over Sweden in the World Cup, the British Grand Prix clearly didn't want to be overshadowed and served up a magnificent race full of drama, comebacks and great overtaking.
It all started on the first lap, when polesitter Hamilton was jumped by championship rival Vettel, and then took a spin following a coming together with Ferrari's second driver Kimi Raikkonen – a move which cost Raikkonen a 10 second penalty (served at the first pitstop) and sent Hamilton plummeting down to the bottom of the leaderboard.
Further back Force India driver Sergio "Checo" Perez was sent flying off the track after contact with McLaren driver Stoffel Vandoorne, narrowly avoiding the two Willliams drivers who were released from their pitlane start early. Checo soon caught up and overtook both Williams cars, but it looked like any chance of points was out of the question.
Team mate Esteban Ocon meanwhile was doing well in 8th, but then had to contend with would-be front runners Hamilton and Raikkonen coming at him as they made their way back through the pack.
The drama continued when Sauber rising star Charles Leclerc was allowed to leave after a pit stop with a wheel not properly attached and had to pull up. The British Grand Prix's next victim was his team mate Marcus Ericsson who failed to close his rear wing flap at the end of the DRS zone and flew off the track into the barriers. A Safety Car period followed and many drivers dived into the pits – the Mercedes cars were a noticeable exception, another poor strategy call which may have ultimately cost Lewis Hamilton his 6th Silverstone victory.
By the time the Safety Came back in on Lap 37, Esteban was running in 8th and Checo had made his way up to 12, so tantalisingly close to the top 10 points scoring positions and with the gaps to the cars in front negated. But no sooner had racing got back underway, before he could make up any more places, Haas driver Romain Grosjean understeered into Renault driver Carlos Sainz, resulting in another Safety Car.
By the time the Safety Car came back in on Lap 41, time was running out for Checo, now running in 11th, to make it into the points. He was pushing hard to catch Fernando Alonso, but had Toro Rosss's Pierre Gasly to worry about right behind him. Fortune finally seemed on his side when Red Bull driver Max Verstappen had a spin then soon had to pull up, putting him in 10th.
Meanwhile at the front of the race, SebastienVettel managed to overtake Valtteri Bottas, who then swapped with team mate Lewis Hamilton. The Mercedes cars had ignored the pit window in both Safety Car periods and the tyres were clearly past their prime. In the last few laps Raikkonen managed to get past Bottas and was threatening Hamilton for 2nd, as Vettel started to pull away.
Further down the field at the bottom of the points places, there was last-minute heartbreak for Checo as Gasly muscled him out the way, forcing him off the track. But with only 2 laps left there was no time for the stewards to investigate and he finished in 11th place, after Esteban in 7th. Thankfully the decision was made to investigate the incident and Gasly was given a post-race 5 second time penalty, promoting Checo back into the points!
So it was a consecutive double points finish for Silverstone locals Force India at their home grand prix! Before they headed across the road to the Partner Party (where Esteban gatecrashed our Marketing Manager attempting to drive an e-racing simulator!) Force India's Drivers Eye managed to catch up with Esteban and Checo to hear what they had to say about such an eventful race:
"I'm really happy with the result today," Esteban told them. "Seventh place feels good after such a difficult race. The safety car didn't make things easy because the tyres were cold at the restarts and it was not easy to keep Fernando [Alonso] and Kevin [Magnussen] behind me in the last few laps. I feel very tired mentally because it was a really big fight until the end. It's important that we scored more points to add to the good points we picked up in Austria last week.
"The car is getting better and we are racing well so I have to say 'thank you' to the team for all their hard work. We keep pushing and the results are coming."
Sergio meanwhile was not so satisfied at rounding up the points, clearly feeling he could done more had he not been caught up by Vandoorne:
"The incident at the start compromised my race," he said. "I lost the rear end trying to avoid the incidents ahead, spun and suddenly I was at the back of the field. After that, our race was pretty strong. We had good pace and overtook a lot of cars.
"With two laps to go, Gasly pushed me off track. I gave him enough space but that was not enough: we still made contact and I lost the place. I believe it was an unfair move. I'm pleased that the FIA took action after the race to penalise Gasly, which gave me back the final point."
So after an unprecedented triple-header, the drivers, team personnel and fans get a week off before Formula One heads to Germany. I'm not sure they'll all be up to but I can guarantee you we'll be watching England on Wednesday! Formula One just came home – maybe football can too. We'll keep our fingers crossed!