Mick Schumacher Crowned European Formula 3 Champion at Hockenheim
16 October 2018 | Ravenol Marketing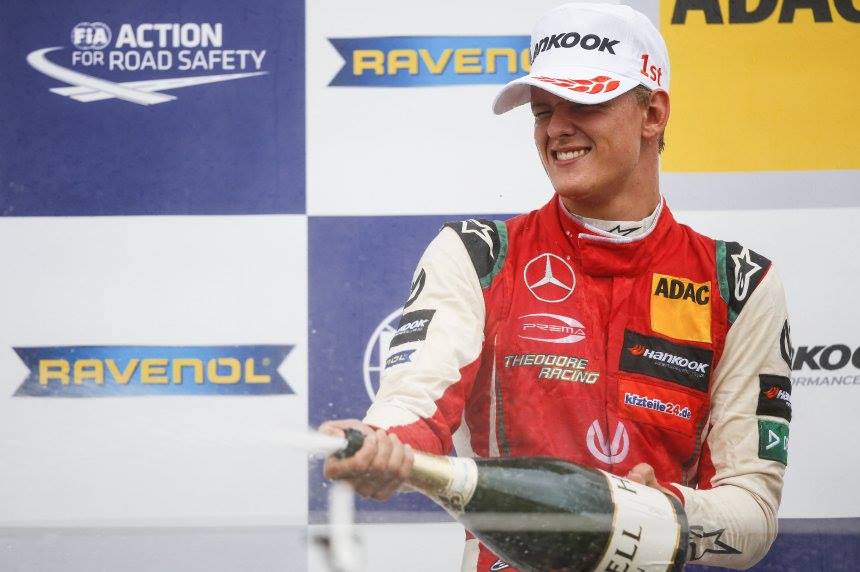 It was a great weekend for RAVENOL when our junior Formula racing partner Mick Schumacher, who drives for our partner team Prema, was crowned champion of our partner series, the FIA Formula 3 European Championship, at our partner circuit, the Hockenheimring! Clearly "Powered by RAVENOL" gets you places, in this instance one step closer to following in your father's footsteps into Formula One.
Mick Schumacher, son of seven-time F1 World Champion Michael Schumacher, is partnered with RAVENOL for both lubricants and car care products, and proudly displays the RAVENOL logo on his striking green helmet.
Having finished 12th last year, the 19-year-old German racing driver had a rocky start to 2018, only his second in European Formula 3. But he fought back to form, securing his first European F3 victory in Race 3 at Spa. Having turned a corner, he eventually took the lead in the championship from Dan Ticktum after a win in Race 1 at Spielberg, and won several other races, including all three at our other partner circuit, the Nürburgring. With 8 race wins and 14 podiums in total, he finally sealed the title in Race 2 at Hockenheim with a race to spare.
Mick has now achieved his dream of qualifying for an FIA F1 Super Licence, a prerequisite for earning a drive in a Formula One car. And whilst he has not yet been snapped up by any F1 teams for their development programmes, his talent has been praised by many in the paddock, including Toto Wolff and Maurzio Arrivabene. So what's next? Most likely a move to Formula 2, hopefully with some Formula 1 test drives becoming available later on in the season. Wherever he goes, one thing is for sure, he'll always be powered by RAVENOL.