Moto GP comes to the Sachsenring
12 July 2018 | Ravenol Marketing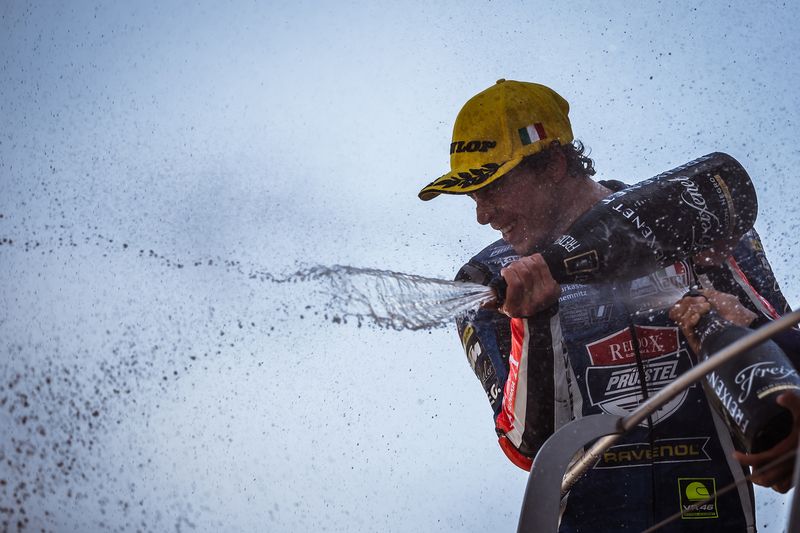 This weekend the popular Moto GP motorbike racing series returns to the Sachsenring in Germany. RAVENOL will also be there with partners Team Prüstel GP, who compete in the supporting Moto3 series.
RAVENOL has developed a highly resilient engine oil for demanding engines of bikes with wet clutches and oil-lubricated clutches – the RAVENOL Motorbike 4-T Ester SAE 10W-50. PrüstelGP is well aware of the reliability of this high-performance low friction engine oil.
"Our team is like a big family," said Florian Prüstel, Managing Director of Prüstel GP. "Everybody is important and this also applies – in particular – to our companions. With RAVENOL we have got a strong technology partner that supports us in different series with lubricants and care products."
RAVENOL Motorsport Director Martin Huning added, "I'm really happy about our cooperation with Prüstel GP. As manufacturer of top-class lubricants for the two-wheel area, getting involved in the highest ranks of motorbike racing was a logical step. Team Prüstel GP and RAVENOL share the same level of motor-racing enthusiasm and the ambition to successfully compete in the sport."
Prüstel GP's bikes are 250cc M38s made by Austrian manufacturer KTM, that feature a four-stroke engine and a six-speed gearbox. This year's riders are Italian Marco Bezzecchi and Czech Jakub Kornfeil – who you probably already know from this incident at LeMans:
So far Prüstel GP's 2018 season has been going very well, with a win for Bezzecchi in Argentina, and further podiums in the USA, Spain and Italy. In fact, Bezzechi took the championship lead in Spain and has defended it since then. Meanwhile, team mate Jakub Kornfeil has also had a good season so far, regularly making it into the top 10.
MotoGP and its support series are becoming more and more popular – some 300 million households follow the MotoGP race action on TV or via the internet, and there is a huge worldwide community of motorbike enthusiasts. RAVENOL has one of the most comprehensive ranges of motorbike lubricants, specifically designed to meet every requirement - 2-stroke or 4-stroke, road or race. For more information on our motorbike products, please click here.