SportPesa Racing Point Complete Week One of F1 Testing in Barcelona
22 February 2019 | Ravenol Marketing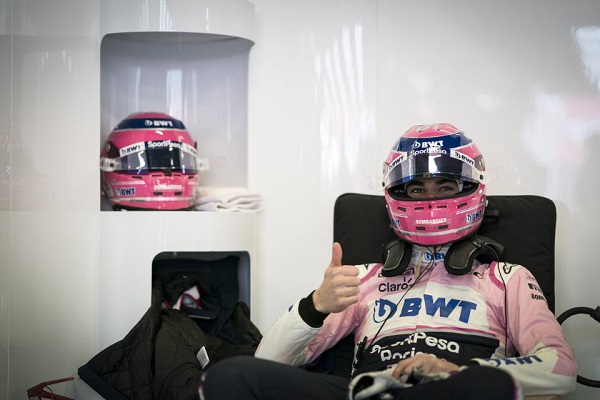 We're now at the end of the first week of Formula One testing at the Circuit de Barcelona-Catalunya in Spain. Drivers Sergio "Checo" Perez and Lance Stroll have been working hard along with the rest of the team to make the RP19 "Pink Panthers" race ready. As you can see, Lance is looking very impressed with his new team and car!
Overall, testing has been going well for the team and the cars and their drivers have been showing good pace, despite a few minor issues meaning they weren't able to get as many laps in as they'd hoped.
Day 3: Wednesday 20 February
Driver: Sergio Perez
Laps: 67
Best time: 1:20.102
Position: P10 of 13
Mileage: 312 km
"We made good progress today and I feel we took another step forward," Checo said after his 2nd session in the car. "The day was a bit shorter than we expected because we had a small issue with the car late in the afternoon. I lost drive but was able to recover to the pits. So we couldn't complete all of our programme, but I feel we're still improving as we get to know the car.
"I've done two days in the car now and I'm generally feeling happy. The balance was good from day one and that's important. I'm not testing again until next week, but if we keep working like this I will be happy with my preparations for Melbourne."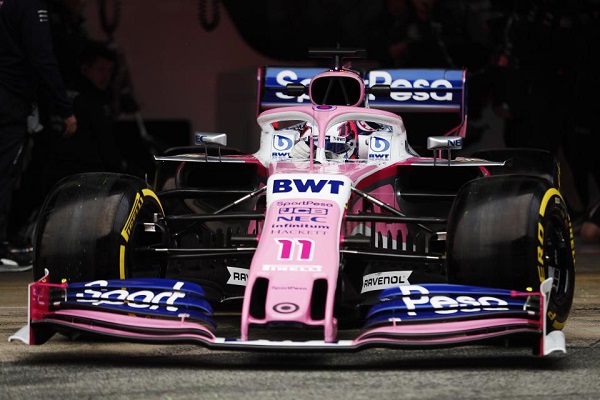 Day 4: Thursday 21 February
Driver: Lance Stroll
Laps: 72
Best time: 1:19.664
Position: P12 of 14
Mileage: 335 km
"It's great to have a week of testing under our belt and I am feeling positive," Lance said of his 2nd session. "We covered some good mileage today and went through most of our test programme: it's been a good start and we can build on it next week.
"My confidence and comfort with the team have grown: they have given me all the tools I need as a driver. They have been very supportive and this is what helps me get the best out of myself and the car. I am looking forward to next week and doing more set-up work so that we can bring the quickest possible car to Melbourne."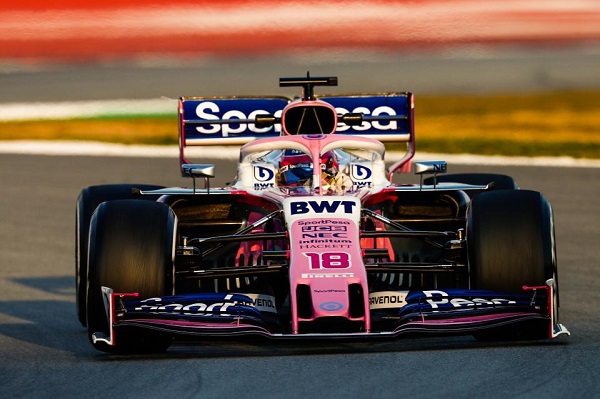 So week one of F1 testing is complete and I'm sure the team have a lot of data to worth through before the next session. Join us next week for more testing as our favourite F1 drivers Checo and Lance step back inside the Pink Panthers for the last time before the season opener in Melbourne, Australia, on the 17th of March. Not long to go now F1 fans!