RAVENOL to attend Rally North Wales
22 March 2018 | Ravenol Marketing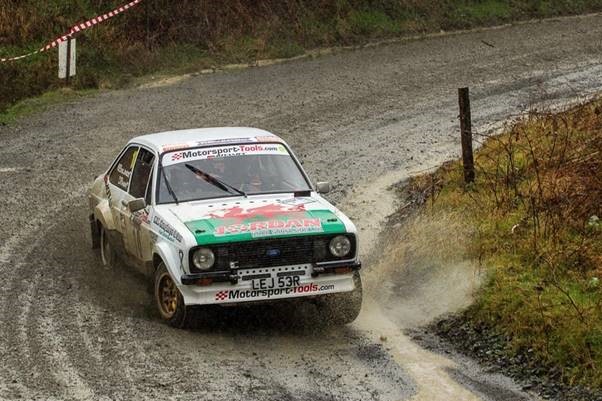 This weekend RAVENOL will be out in Dolgellau as the town hosts this weekend's North Wales Rally Services Rally North Wales, part of the 2018 Pirelli MSA Welsh Forest Rally Championship.
The RAVENOL Welsh Challenge, aimed at boosting local grassroots competition, is a new addition to the Championship this season and is open to competitors who have not previously finished in the top 10 overall on a Championship round. The registered contender who makes the biggest improvement on their start position on each of the eight Championship rounds will receive a £150 voucher to be spent on Ravenol products. End of season prizes will be £1,000, £500 and £300 vouchers for the top three places respectively.
With the Grooms Garage Mid Wales Stages postponed due to weather conditions, Rally North Wales offers drivers their second chance to score points in the series. Osian Pryce and co-driver Dale Furniss picked up maximum points in their 4WD Mitsubishi Mirage in the opening round, the Visit Conwy Cambrian Rally, however this weekend they will be making an appearance in a 2WD category in a Mark 2 Ford Escort.
This opens the door for Dylan Davies and co-driver Llion Williams, currently six points behind on the leader board, who will certainly be looking to close the gap this weekend in their Subaru Impreza. Also to watch out for are Andy Davies and co-driver Max Freeman, again in a Subaru Impreza, who missed the Cambrian and will be keen to get their Championship challenge underway.
Meanwhile the 2WD category has grown to nearly 40 championship contenders scheduled to start on Saturday. John Rowlands and co-driver Glenn Latham took the win on the Cambrian in their Ford Escort following a late puncture in brother Ieuan Rowlands and co-driver Emyr Hall's Hillman Avenger.
The 2WD cars will leave the start line at Gwyndaf Evans Motors from 7.30am, with the 4WD heading out in the afternoon at 1.20pm from the Dolgellau Farmers' Market.
Spectators can view the action on two stages, the Geoff Jones Motorsport Big Ray stage and the "Tim Hobbs" Gartheiniog stage. Full spectator information is available on the event web site, www.rallynorthwales.co.uk.
Photo courtesy of RallySport Media.