RAVENOL on the top step with Gosia Rdest
14 January 2020 | Ravenol Marketing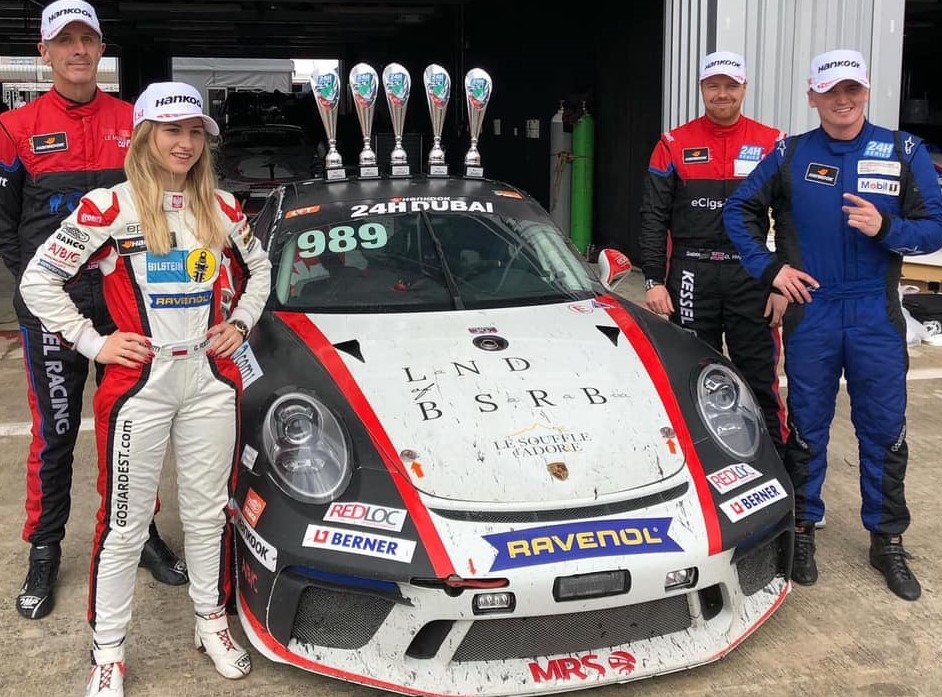 The 2020 motorsport year has started not only with fireworks, but also with torrential rain showers and a sudden cloudburst which caused an early finish to the race. More than 70 vehicles of various categories at the 5,390 kilometer route at the Dubai 24 Hours Race.
At the traditional race start of the season in the United Arab Emirates, the racing team MRS GT-Racing technical partners of RAVENOL won the class victory in the 991 - Porsche 991-I Cup & Porsche 991-II Cup Class. Congratulations to the team of the Polish shooting star Gosia Rdest!
The Organizer however stopped the race. The persistent heavy rain and flooded track and pit lane meant the race had to be ended ahead of schedule, after 7:17 hours and 168 laps. Creventic and the Dubai Autodrome have therefore decided in a common agreement not to continue the race for safety reasons.As a technology partner of several teams with vehicles such as Audi R8 LMS Evo, Porsche 991-II Cup and Mercedes-AMG GT3, RAVENOL provided special racing products for use in extreme conditions.