RAVENOL to Become Official Lubricants Supplier to BTC Norlin
3 Comments
3 May 2018 |
Ravenol Marketing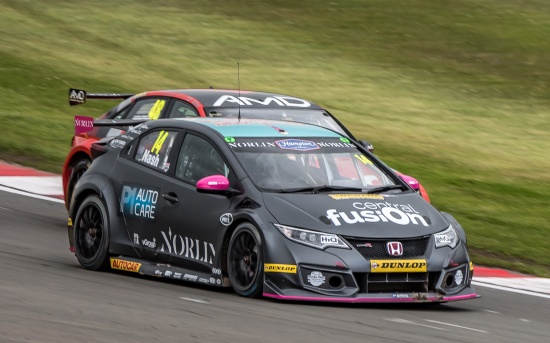 RAVENOL are pleased to announce a partnership with British Touring Car Championship team BTC Norlin. RAVENOL will be supplying the team with a complete range of lubricants, brake and coolant fluids and general car care items.
BTC Norlin joined the BTCC in 2017 and despite being a small team, they enjoyed consistent points finishes in their Chevrolet Cruzes. This year they have switched to Honda Civic Type Rs and have welcomed back former WTCC driver James Nash to partner Chris Smiley, as the team attempts to capitalise on their successful first year and further challenge the established teams for podium finishes in 2018.
BTC Norlin Director Bert Taylor told us, "It is great to have RAVENOL back with us in 2018. They first joined us in 2014 and we are delighted to welcome them back. Premium oil supplier to some of the best, and now including BTC Norlin Racing in the BTCC."
RAVENOL's Managing Director Brian Chase added, "We have been working with Bert Taylor since 2014 so were naturally delighted when he asked if we could become the Official Lubricants Supplier to BTC Norlin. It will also be great to be working with James Nash again – we were proud to be a part of his success in winning the WTCC Privateers Award in 2013 when driving for Bamboo."
The partnership with BTC Norlin is RAVENOL's second team so far in the BTCC, alongside Wix Racing with Eurotech, and is in addition to several other teams choosing to use RAVENOL lubricants in their cars. Naturally we at RAVENOL are very happy that not only our brand name but also word of our lubricants' performance and reliability is reaching the other teams in the BTCC and further across motorsport in the UK and Europe.
We look forward to following BTC Norlin's progress in the BTCC for their remaining races in the 2018 season and hopefully further into the future as well.