RAVENOL Welcomes Plains Rally Competitors and Fans to Welshpool
9 May 2018 | Ravenol Marketing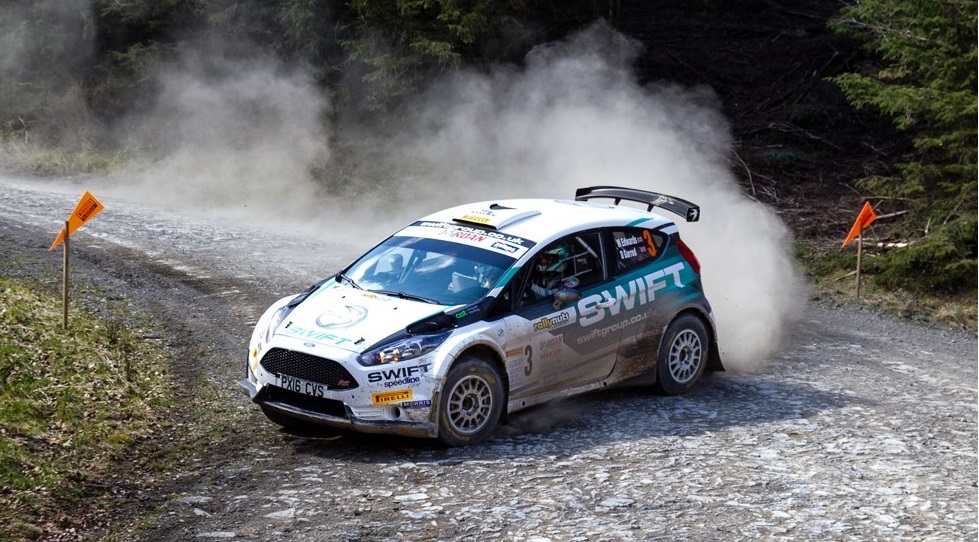 RAVENOL are proud to welcome some of the UK's best rally drivers to our home town, Welshpool, this weekend on Saturday the 12th of May for the Plains Rally. Our local event is also the fourth round of RAVENOL's partner rally series, the Pirelli MSA Welsh Forest Rally Championship
First out on the road will be Rally Nuts Stages winner Matt Edwards and co-driver Darren Garrod. Having followed up their first victory with a second win in the opening round of the British Rally Championship, the Pirelli Rally, they are the ones to beat this weekend.
Should Edwards and Garrod get delayed by acting as roadsweepers, hot on their heels is former champion Luke Francis co-driver John H Roberts who took second place on the Rallynuts Stages. With Championship leaders Dylan Davies and Llion Williams not attending this event, other crews looking to capitalise on their absence include Nick Elliott and Dave Price, who took maximum points on round two, Rally North Wales, and Matthew Hirst and co-driver Declan Dear, who are back in action despite a heavy crash on the Rally Nuts Stages.
In the two-wheel drive category, Rallynuts Stages winners Max Utting and co-driver Mike Ainsworth can expect strong opposition from Nick Elliott and Dave Price, as well as John Rowlands from Ffestiniog and Machynlleth's Glenn Latham, who were category winners on the season opening Visit Conwy Cambrian Rally. Reigning two-wheel drive champions Andrew and Jamie-Lee Fox will be out this weekend in their BMW 328
In the Junior category, driver Matthew Hirst will be keen to build on his current second place, while in the Junior Co-driver's championship, Keaton Williams will be keen to build on his two points lead over Osian Owen. However this might be a tall order considering Osian will be sat alongside current leading junior driver Kalvin Green.
Alongside the usual championships is the RAVENOL Welsh Challenge, aimed at competitors who have not previously claimed a top 10 finish in the Championship. Points are awarded on the same basis as for the overall championship, and the category has a prize fund of over £3000 designed to help up-and-coming drivers become established in UK rallying.
Spectators wishing to see the cars in action can head up to two famous Wales Rally GB stages: Dyfnant (south) from 08:45 and 12:57, and Gartheiniog (west) from 10:15 and 14:27. Cars will also be in Dolgellau during the day for the regroup and midday service.
More information about the rally and spectator access maps can be found on the official event web site, www.plainsrally.co.uk.
Image c/o Rallysport Media