The Welsh Hill Rally 2018
25 January 2018 | Brian
We have just reached agreement to sponsor The Welsh Hill Rally which takes place from 6-8th July 2018 at the Walter's Arena complex in South Wales.
A Hill Rally is in effect a Multi-Stage Rally for Cross Country vehicles which can be anything from a Freelander to a tuned Land Rover or a lightweight buggie pulling over 400BHP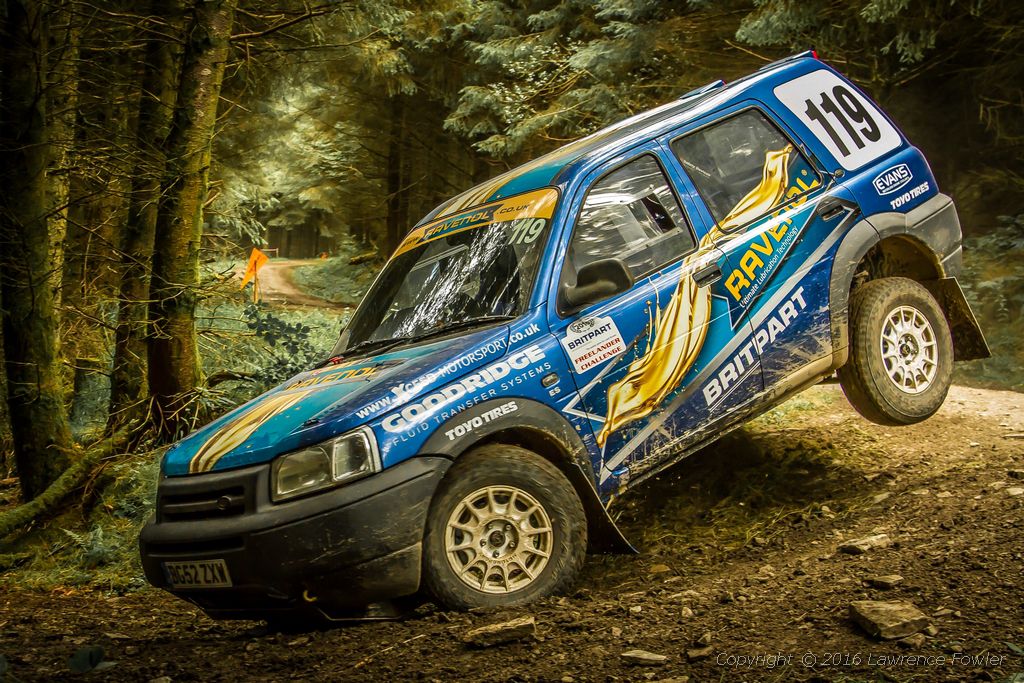 . The competitors drive a number of different stages at high speed, in a defined order, with set times to cover the non-competitive road sections that connect the various stages and the service area.
A Hill Rally, like any other Special Stage Rally, is made up as follows:
Special Stages are the actual competive bits where the cars are flat out and where the drivers skill is paramount
Road Sections are the bits of road/track/route that are used to travel from one Special Stage to the next
Service is when the teams check the car and repair any damge, and with service time limited the mechanic's abilities are at full stretch
At the end of the day, the competitor who manages to complete all the Special Stages in the fastest time wins the event.
Walter's Arena offers centralised servicing and excellent spectator viewing facilities and this first running of the new Welsh Hill Rally promises great entertainment and excitement for all.
NB. This amazing picture of the Ravenol Freelander taking a hairpin right was taken by someone called Trugga. If anyone knows who he is please ask him to contact us as we would like to buy the rights to this picture.