Ravenol Becomes "Official Supplier" of Mercedes-AMG Motorsport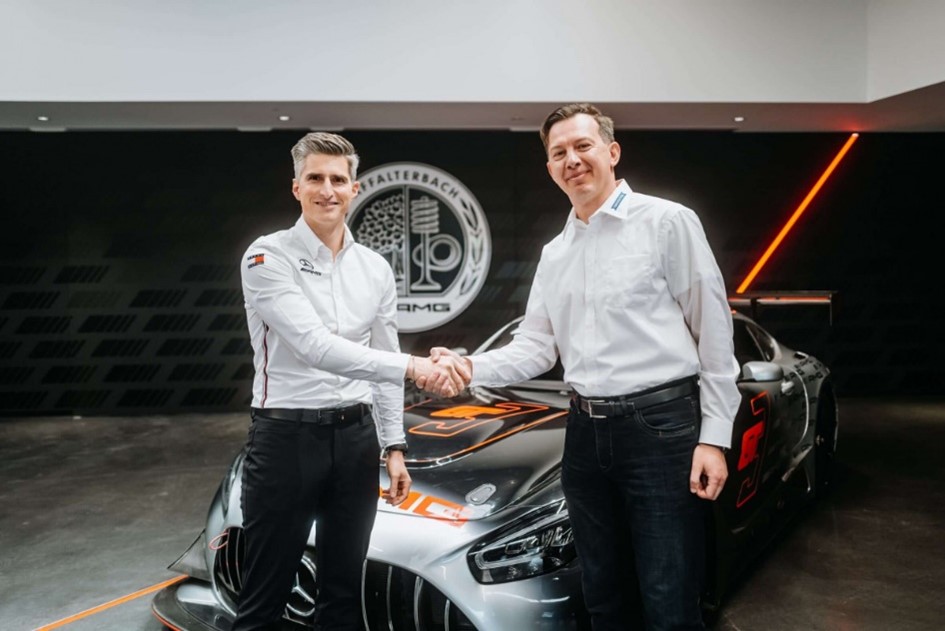 Mercedes-AMG and RAVENOL Germany will be heading out onto the race track together.As of now, RAVENOL Germany an "Official Supplier" in the Customer Racing program me of the performance and sports car brand. The new partnership intensifies the cooperation that has already been in place at team level. Repeatedly, Mercedes-AMG customer teams have run race cars in RAVENOL livery. For instance, in the current DTM season, Mercedes-AMG Team Winward is competing with a RAVENOL Mercedes-AMG GT3 raced by Junior Driver David Schumacher.
As part of the comprehensive partnership agreement, covering multiple years, the RAVENOL logo will be present on the Mercedes-AMG Performance. The logo will be visible on the right front wing as part of the exclusive "Partner line" Mercedes-AMG Motorsport uses to provide excellent visibility for its official partners. The power of the partner is not only present on, but also in the cars that will be lubricated with RAVENOL products prior to their delivery in future. From now on, the Customer Racing Teams can order the RAVENOL high-performance product portfolio through the global Mercedes-AMG Motorsport sales channels.
At RAVENOL UK we are particularly excited about the environmental impact of this partnership, as, the ongoing development of lubricants based on vegetal base oil is on the joint agenda. In the process, next to the performance that is crucial in motorsport, the focus is also on conserving resources.
Comment from Christoph Sagemüller, head of Mercedes-AMG Motorsport: "In RAVENOL, we have a proven partner at our side. I am delighted that we haven't just entered a supply partnership but have agreed on a strategic technical coo peration with a future-oriented approach as well. Moreover, sustainability and resource conservation are matters that are important to us as well and that also must be acknowledged in motorsport. This is an ambition we share with RAVENOL and together we keep promoting the development in this area."
Comment from Stefan Wendl, head of Mercedes-AMG Customer Racing: "RAVENOL has been successful in motorsport for almost 20 years and ranks among the most renowned suppliers worldwide. The partnership provides our Customer Racing Teams with high-performance lubricants and we as a manufacturer benefit from RAVNOL's vast experience in this field. It is our common goal to further optimise the Mercedes-AMG Customer Racing programme, together with maximum performance and while acknowledging aspects of sustainability."
Comment from Paul Becher, CEO RAVENOL: "Mercedes-AMG and RAVENOL are unified by a huge passion for motorsport. This is the platform on which the two German companies have been proving the performance potential of their products for many years. However, the social and ecological responsibility in particular is also an important element in our efforts related to the ongoing development of our products."
Comment from Martin Huning, Motorsport Director RAVENOL Germany: "GT racing is an important area of our activities. Here, we have very good long-term partnerships. These also include numerous Mercedes-AMG customer teams, for instance competing in DTM, ADAC GT Masters or the 24-hour races at the Nürburgring or in Spa. We are very much looking forward to the cooperation as an Official Supplier of Mercedes-AMG Motorsport."
At RAVENOL UK we can't wait to see what this partnership brings for the future. Keep an eye on this space for updates.