Right of withdrawal
We want you to be satisfied with your order and pride ourselves on our customer service. However, if you do wish to return goods, please note our returns policy and follow the directions below.
DO NOT USE EVRI WHEN RETURNING GOODS AS THEY WILL NOT REACH US!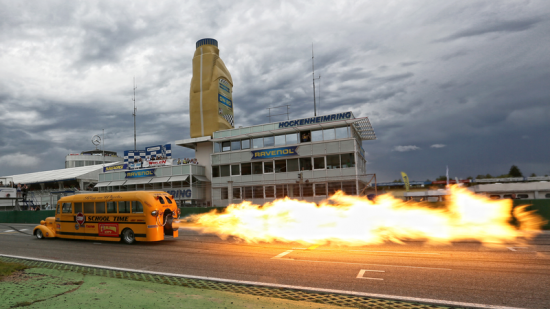 Cancellation and Returns
This cancellation policy does not affect your rights when we are at fault, e.g. if goods are faulty or mis-described.
You can cancel your contract before delivery, and up to 7 working days after delivery through distance selling regulations. To do this please email us at info@ravenol.co.uk or write to us at the address shown under "Contact Us". Under the Consumer Protection (Distance Selling) Regulations 2000 we cannot accept telephoned/verbal cancellations. We will refund the purchase price of the product, within 5 working days of receipt of the goods, so long as they are unopened and in good original condition.
If you cancel, you must return the goods to us at your own expense. You are responsible for the risk of loss or damage when returning items, so you should take out appropriate insurance cover to meet their values.
Faulty Goods
If there is a problem with the goods please contact us to discuss the matter further.
If the goods are found to be faulty within a reasonable time after delivery, you may reject them and claim a full refund.
If a fault is found later on or if you delay in making a complaint you will still be entitled to a replacement. If a replacement is not available, you may be able to claim part or full refund of your money.
Liability
It is the buyer's responsibility to ensure that the goods are the correct specification for the vehicle concerned. We cannot accept responsibility for additional charges or consequential loss incurred if a product is not suitable or does not give the desired results. Our liability is limited to the price paid for the goods only.
Making a Return
1. We are happy to accept returned goods in the following circumstances:
a) When we have sent incorrect goods (i.e. not what you ordered as shown on your order confirmation)
b) When the goods are faulty or can be shown to be faulty within 6 months of purchase
c) When the goods supplied are not suitable for your vehicle and in the unlikely event that we provided incorrect guidance to you as to which product/s were suitable either through e-mail / other electronic messaging medium.
d) In any circumstance within 14 days of you receiving the goods. This is your right to cancel under the Consumer Protection (Distance Selling) Regulations 2000.
2. In any of the above circumstances, we will refund the purchase price of the goods. In the cases of 1a, 1b and 1c we will also refund the cost of the carriage you paid for us to deliver the goods to you. Please note that the item must be returned unopened and in the case of a fluid such as oil or antifreeze with the seal intact. If the seal has been broken or there is any other evidence that the product has been opened we will not issue a refund.

3. We will additionally refund the cost of return carriage to us in circumstances 1a, 1b and 1c above.

4. However, if you are cancelling your contract with us under the Consumer Protection (Distance Selling) Regulations, you will need to return the goods to us at your expense. Please follow the procedure under "Cancellation and Returns" (above). Note that if for any reason you do not accept the goods (other than obvious damage to the package) or have supplied an incorrect delivery address and they are returned to us by the Courier we reserve the right to deduct costs of up to £21.00 from any refund (This does not even cover the actual cost charged by DHL Parcels for returning undelivered packages!)

5. In all circumstances, we recommend that you obtain proof of delivery.

Please note, failure to follow the returns procedure may cause delay in your return, exchange or refund.

6. Should you wish to return goods for any reason please contact us via e-mail at info@ravenol.co.uk and dependant on product category we will advise of the address in the UK to which goods should be returned. If you live in Ireland or Northern Ireland or any mainland European country please contact us for an alternative delivery address before returning goods.