Transmission Oils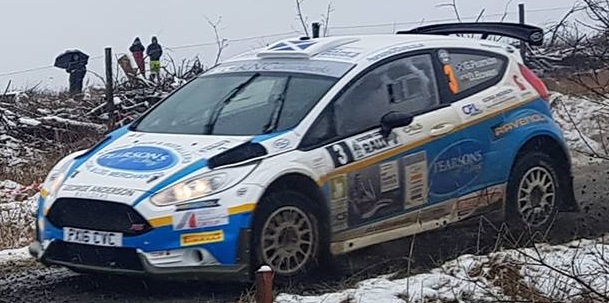 RAVENOL Racing USVO® transmission fluids are the very best lubricants for highly stressed motorsport gearboxes in rally and racing cars being driven to the max, and we also do racing gear oils suitable for very high performance road and track day applications. With the same USVO® technology as the engine oils, RAVENOL's high performance racing gear oils offer improved gear protection and optimised gear cleanliness for transmissions being pushed to the limit at the highest levels of professional motorsport.
In additional to the USVO® racing gear oils, RAVENOL do several other high-performance transmission fluids suitable for older race and rally transmissions, or those on a budget.
Trade Discounts available for bona-fide resellers and workshops - call us on 01686 650640 for details.
RAVENOL USVO® Racing Gear Oil is an extremely high performance, fully synthetic, 75w140 transmission oil developed using RAVENOL USVO® technology together with Drexler Motorsport GmbH, designed specifically for racing. It dramatically reduces problems caused by foaming at high temperatures.

API GL-5 + LS

Drexler Limited-Slip differential in BMW Alpina B5, B6, GT3, GT4, M3, Z4
Chrysler Viper GT3
Corvette Z06
Fiat Abarth
Lamborghini Murcielago
Mercedes AMG C 63
Mercedes AMG CLS 63
Mercedes AMG E 63
Mercedes AMG SL 63
Mercedes AMG SLS

RAVENOL SLS 75W-140 Transmission Fluid is a fully synthetic Limited Slip Differential oil especially suitable for highly stressed differentials and dog gear boxes. Ensures the best possible performance even in extreme conditions, making it ideal for motorsport, especially stage rally, applications.

API GL-5 + LS, MIL-L-2105D

RAVENOL USVO® RHP Racing High Performance Gear Oil 75W-90 is designed for use in both synchromesh and non-synchromesh competition and motorsport gearboxes. Developed using RAVENOL USVO® technology, it is especially suitable for high performance sequential transmissions, as well as for use in FWD applications where both a synchromesh gearbox and limited slip differential are using a common lubricant.

RAVENOL VSG 75W-90 Transmission Fluid is a fully synthetic gear oil suitable for synchronised and non-synchronised manual transmissions, transfer cases and ancillary transmission requiring API GL-5 or GL-4 oil. Often used in high performance and motorsport applications.

API GL-4, API GL-5

BMW 83222365987
BMW 83229407768
BMW OSP
BMW SAF-XO
BOT 130M
BOT 328
BOT 720
DAF LKW (for extended change interval)
DTFR 12B140 (MB 235.8)
DTFR 13B110 (MB 235.11)
Ford 1045737
Ford 5021033
Ford WSD-M2C200-C
IVECO
Land Rover TYK500010
MAN 342 Typ S1
MB 235.11
MB 235.8
MIL-L-2105 D
Porsche 000.043.305.04
Porsche 958.341.536.00 (Torsen 2010-2018)
Renault Truck
SCANIA STO 1:0
VOLVO 97312
VOLVO 97315
VOLVO 97319
VW G 052 145 A2
VW G 052 539 A2
VW G 052 911 A2
ZF TE-ML 12B
ZF TEML 16F
ZF TE-ML 17B

RAVENOL LS 75W-90 Transmission Fluid is a semi synthetic Limited Slip Differential oil especially suitable for Historic Motorsport applications. Can also be used in non-synchro (dog) and sequential gearboxes. Not suitable for synchromesh or overdrive boxes.

API GL-5 + LS

MIL-L-2105D,
GM 1940058
GM 88862624
GM 88862625
GM 93165388
ZF TE-ML 05C
ZF TE-ML 05D

RAVENOL TSG 75W-90 Transmission Fluid is a semi synthetic multigrade transmission oil for modern highly-loaded manual transmissions. Used as a budget racing transmission oil by many clubmen.

API GL-4

Ford M2C-175
Opel/GM B0401043
VW 501 50
VW G052911 A2
VW G060 726 A2

RAVENOL LS 90 Transmission Fluid Mineral is a mineral hypoid transmission oil formulated for use where Limited Slip capabilities are required and meets the extremely stringent requirements for many differential gears and locking differentials. Suitable for use in Historic Motorsport.

API GL-5, MIL-L-2105 D

ZF TE-ML 05C (ZF001851)
ZF TE-ML 12C (ZF001851)
ZF TE-ML 16E (ZF001851)
ZF TE-ML 21C (ZF001851)
Ford

RAVENOL Racing Car Stickers are displayed by our partner teams and racing drivers in several high profile series.