Rob Wilson Motorsport Achieves Well at the Trackrod Rally Yorkshire 2023
As Rob Wilson Motorsport hits Round 7 of the BTRDA rally series there were hurdles to overcome including some damage. Nevertheless, our Rob's resilience showed a comeback and landed 8th overall at the Trackrod Forest Stages.
Here's a quote from our Rob: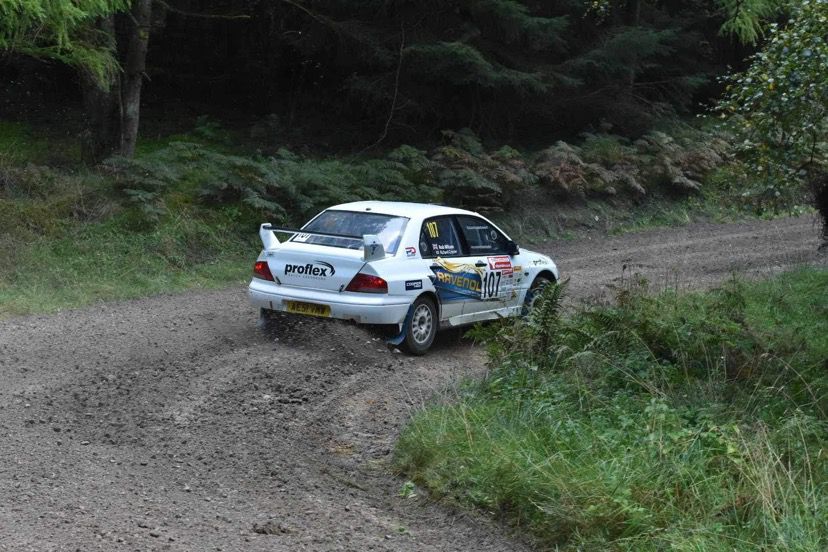 "Trackrod Rally Yorkshire 2023, coming into this event we were still running off the high of coming 3rd overall in the Woodpecker stages and wanted to continue that same pace into this event. We knew that would be a tall order considering the immense competition present at this event. Over the first 3 stages of the day we had a new mistakes and overshoots but the times were good with once class winning stage and two very close times. Going into the afternoon, we knew we couldn't challenge for the top spots as we did not have the pace relative to the new rally 2 cars. We had a great stage 4 with only 0.1 seconds separating Russ Thompson (class competitor) and ourselves after 13 miles. On the final stage of the day, we had a very large moment resulting in quite a bit of damage to the car which cost us a bit of time, we were happy to come home with 8th overall considering the tough stages and competition. Once again the Ravenol supported Evo was absolutely flawless and proving once again that Ravenol oils are the perfect match for the brutal motorpsort of rallying."
Ravenol UK are proud to be the supporter of Rob Wilson Motorsport.