The Thrilling World of DTM Racing: Unleashing the Power on the Track with Ravenol.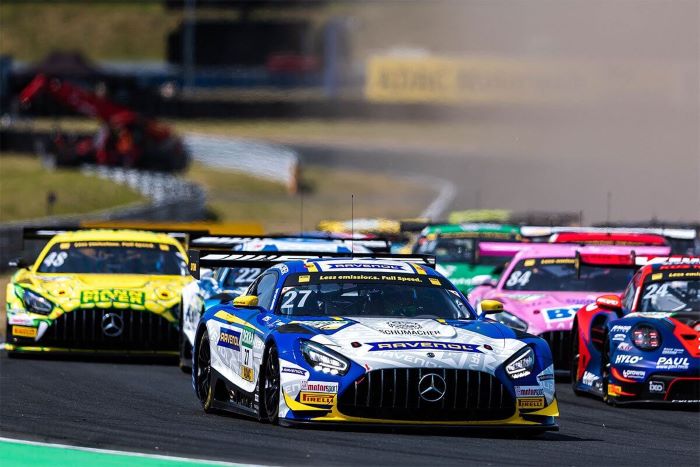 We are happy to announce that Ravenol Germany has become the Official Lubricant Partner of the DTM. Motorsport enthusiasts around the globe are no strangers to the adrenaline-pumping excitement and fierce competition that racing series bring to the table. With its rich heritage, cutting-edge technology, and unmatched racing action, the Deutsche Tourenwagen Masters (DTM) racing series has become a thrilling spectacle for fans and a proving a competitive atmosphere for top-tier drivers and manufacturers. For this reason, at Ravenol UK, we are excited to see the Ravenol products demonstrate their reliability in this competitive setting.
A Brief History:
The DTM traces its origins back to the early 1980s when it was established as a touring car championship in Germany. Over the years, it has evolved and adapted to changes in the motorsport landscape, gaining international recognition and becoming one of the most influential racing series in Europe. Today, the DTM showcases a unique blend of high-performance cars, top-level drivers, and innovative engineering, captivating audiences with each race.
A statement from Martin Huning – Motor Sport Director at Ravenol Germany:
"GT racing is an important field of activity for us. We are happy to work together with the DTM as a flagship and to be able to present our products on this high-class platform. At the same time, we continue to support various series of the ADAC with our high-performance lubricants. Our common goal is to show maximum performance with a special emphasis on sustainability".
A statement from Thomas Voss, Head of ADAC Motorsport:
"Ravenol is known worldwide for its excellent products and has been successfully involved in motor sports for decades. The cooperation with the DTM opens new opportunities and perspectives for both sides. We look forward to a long and fruitful cooperation".
The Ravenol logos can be seen in the various ADAC racing series, such as at the award ceremony or on the cars themselves. Ravenol has been active in motorsport since 2004 and has been a reliable sponsor of top-class and popular sport ever since, which is truly a demonstration of the reliability of the Ravenol products. As the championship continues to evolve and embrace new challenges, the future of DTM looks brighter than ever, promising even more heart-stopping moments and memorable races for years to come with Ravenol as its partner along the way. This partnership shows tremendous potential, and at Ravenol UK, we can not wait to see where this partnership progresses.