Ravenol in Motorsport
Our main technical partnership this year is with the Sahara Force India Formula One Team, which despite a modest budget has grown to become one of the top four teams on the F1 grid. Drivers Sergio "Checo" Perez and Esteban Ocon have the RAVENOL logo on the right arm of their race suits and team clothing, and the VJM11 "Pink Panther" car has the RAVENOL logo on the black barge boards.

The latest addition to the RAVENOL Partners family is BTCC team, BTC Racing, who have long been customers of RAVENOL. On the BTC Racing car, RAVENOL logos are on the side boards.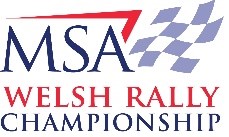 The MSA Welsh Rally Championship comprises of nine rounds run entirely on gravel/forest roads. Many types of vehicle are eligible with eleven classes, Group N, 2WD challenge and an exciting Junior category. Look out for RAVENOL stickers on competitor's cars and RAVENOL banners at events.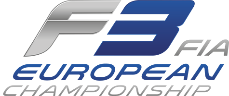 The FIA Formula 3 European Championship is a third-tier single-seater formula car series organised by the FIA. Among the current drivers is Force India's Development Driver, Nikita Mazepin, who has already won a race this season. Keep an eye out for RAVENOL's logo on the podium back board.
Hockenheimring is a motor racing circuit located near the small town of Hockenheim, Germany. Amongst other motor racing events, it biennially hosts the F1 German Grand Prix. As well as plenty of RAVENOL banners, Hockenheimring boasts the giant RAVENOL can over the start-finish line. Unfortunately this feat of German engineering is covered up during the F1 – blame Santander for that one.

Another new addition for the 2018 season is the Milltek Sport Volkswagen Racing Cup, a supporting category of the British GT Championship, as well as selected races of the new TCR UK Championship. BTCC fans take note – it's a major feeder series and many teams have a presence. RAVENOL provides the podium prizes and our logo is on the podium back board.

As well hosting one of the best known stages on WRC Wales Rally GB, the Sweet Lamb Rally Complex also offers over 20 miles of world class gravel and tarmac road stages, ideally suited to testing all aspects of rally cars and off-road vehicles. RAVENOL has banners on the entrance gates and on front wall of the main complex building.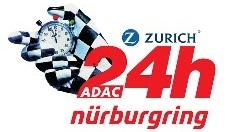 The 24 Hours Nürburgring is a 24-hour annual touring car and GT endurance racing event on the Nordschleife of the Nürburgring in central Germany. You can't miss the brightly coloured RAVENOL ferris wheel, but you can also find the RAVENOL logo on the back boards.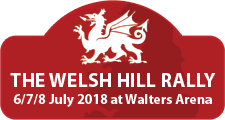 The Welsh Hill Rally is a three day event based at Walters Arena, South Wales. It's run like a stage rally except the cars are mostly 4 x 4's engineered to cope with rough terrain sections. Look out for the RAVENOL banners.
Prema Theodore Racing are involved with Formula 2, Formula 3, and Formula 4 in Germany and Italy. The team has supported the likes of Esteban Ocon, Lance Stroll and Pierre Gasly on their road to Formula One, and currently boasts up-and-coming drivers Nyck de Vries and Mick Schumacher on their lineup. RAVENOL logos are on the right arm of the drivers' racing suits and in various locations on the cars.
The ADAC GT Masters is a "Pro-Am" GT series based mostly in Germany. A professional and an amateur driver share a car and swap during a pit stop. You can spot the RAVENOL logo on the podium backboard.
Drexler Automotive is a German company that manufactures limited slip differentials, racing transmissions, drive shafts and wheel hub systems. With many years of experience in motorsport, their engineers have developed high-performance products that meet the highest quality standards.
Arden Motorsport's Young Racing Driver Academy provides a complete driver pathway from karting all the way to Formula One. From 2019, RAVENOL will provide lubricants to the Arden British F4 team to help support this programme. The RAVENOL logo will be on the cars' sideboards.
Another new addition to RAVENOL's partner list for 2019 is Delta Online Racing, a virtual racing league which provides drivers of all abilities and experience some close, clean exciting racing in Forza 7, Project Cars , Assetto Corsa and DiRT Rally.