Our Rob achieves 3rd overall in the Phil Price Memorial Woodpecker Rally 2023
A proud day has come from us here at Ravenol UK, our and technical partner Rob Wilson Motorsport has achieved 3rd overall in the Phil Price Memorial Woodpecker Rally 2023, 1st Welsh and B13, along with 1st joint stage win!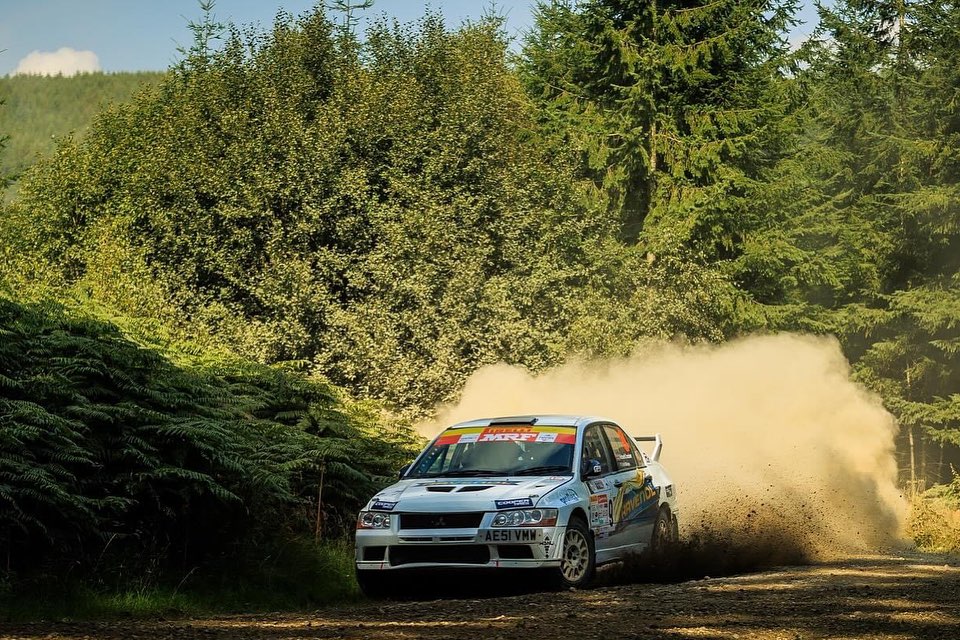 Rob Wilson is currently working at Jaguar Land Rover within VSTL as a degree apprentice while studying for a bachelors degree at the University of Warwick. In addition, Rob also works at the Phil Price Rally School as a rally instructor to support new drivers in their rallying career. Our Rob has been through a tremendous journey having been sponsored by Ravenol UK since 2018. His talent has grown leaps and bounds and is heading in the direction of being the future rally champion!
Here's what our Rob said in a statement:
"A dream come true yesterday at the Woodpecker stages. We started the day strong putting together top 3 stage times. As the day went on we kept pushing but found ourselves with 4 seconds to make up to a mightily quick Russ Thompson/ Steve Link who were now in 3rd overall. We put it all on the line on the last stage and can happily say there was absolutely nothing left on the table through haye park. A dream come true to come away with 3rd place overall and 1st Welsh".
The Phil Price Memorial Woodpecker Rally 2023 has shown the true potential for Rob and his career ahead. With the track covered in dust, sharp bends, and even a headlight down! Nothing was going to stop our Rob from achieving his lifelong ambition of becoming a successful rally driver. During the race, our Rob used the Ravenol USVO RSS 10W-60 Racing Engine Oil and put his engine to the maximum!
Here's what Co-Driver Richard said in a statement:
"It was one of the most challenging gravel rallies I've done - in terms of length of the day, and the conditions - 29degC ambient, warmer than Acropolis Rally Greece the same day!! Rob and I were prepared for this and knew going in, but it was still a tough day. It was important to keep our concentration high and the car performing consistently throughout. The competition was extremely tight throughout the day, so to come out on top after pushing so hard for so long was a massive sense of achievement and relief. My first overall podium on gravel in 14 years of trying, so I am so grateful to Rob and the whole Ravenol team! - Rob and I worked hard on developing the pace notes during the week, building upon our experience of the stages we knew, but also the two stages which were new to Rob. Rob also worked hard on the car in the two months since the previous round, including a refresh of the Ravenol fluids.
"The relationship with Rob has continued to grow since we started working together in March 2022. We know how each other tick much better now, and the level of trust we have in each other just continues to build - I think this is reflected in our run over the final stage, Haye Park. We had a massive push in there, so had to have maximum trust in each other - it just felt so dialled, the feeling in the car was fantastic and I hope we can harness that again going forward. - For sure we knew the heat, length of the day and nature of the stages would be a challenge on this event in particular. On the day we found some sections to be tougher than we expected, but the Ravenol car coped superbly with everything thrown at it. The last stage running nearly in darkness proved a challenge, particularly having lost a headlight! But we managed to execute and it was hugely gratifying. With this first overall BTRDA podium and first Welsh win, let's hope we can build on it for the final three events!"
Check out the in-car footage of our Rob and Co-Driver Richard:
Ravenol UK are proud to be the sponsor of Rob Wilson Motorsport!