Ravenol UK partners with Paddock Motorsport for the 2023 British GT Series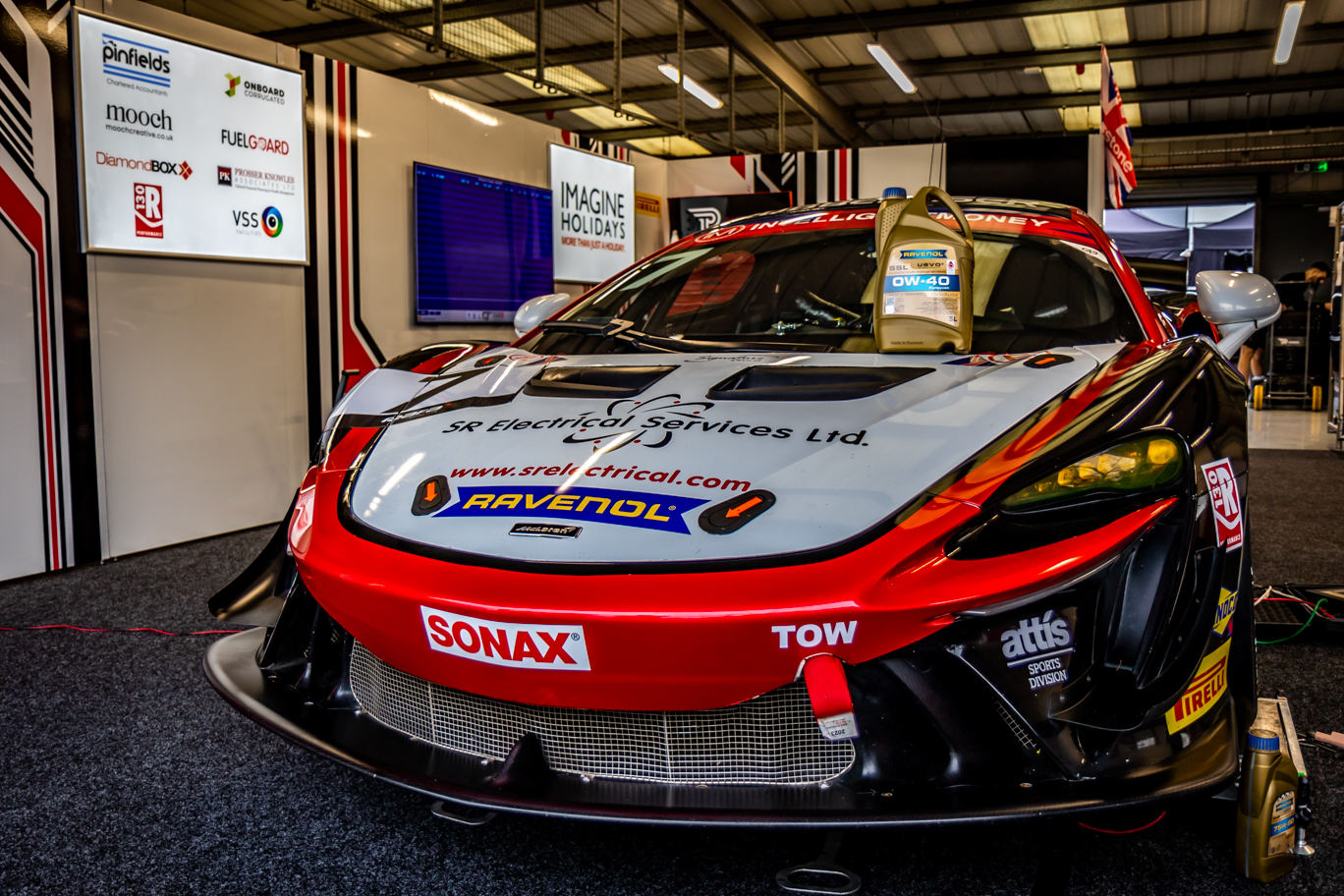 Photo Credit: RL Media
Ravenol UK has just joined forces with the world-renowned race team and prestigious events business Paddock Motorsport in a new technical partnership that aims to push both brands to the front of the British GT grid.
The partnership will mean that both Paddock Motorsport's McLaren 720S GT3 and Artura GT4 racers will be regularly prepared and run using Ravenol's cutting-edge products, and the team will also benefit from the usage for its fleet of racing Mazda MX-5s.

Since the team's foundation in 2021, Paddock Motorsport has quickly built a reputation for being one of the leading GT racing teams in the UK, regularly fielding world-class McLaren GT machinery in both the Intelligent Money British GT Championship and GT Cup. The team also fields multiple entries into the BRSCC's Mazda MX-5 Championship, and recently played a starring role in the smash hit BBC series Top Gear. Preparation is key to the success of a team like Paddock Motorsport, so having the considerable expertise of Ravenol to call upon will only help the squad push forward for the future.

Founded in Germany in 1946, Ravenol has steadily grown to become one of the world's leading suppliers of lubricants for both road and race cars. Ravenol's internationally recognised quality management system guarantees consistently high product quality and meets the highest requirements of the automotive industry. Our mission is to master the technological challenges of the future of lubricants and have therefore developed the ultimate in automotive lubrication technology with our USVO Range and CleanSynto Range.

Paddock Motorsport's cars will also run with Ravenol branding, both during this weekend's flagship British GT event – the Silverstone 500 – and for the remainder of the season.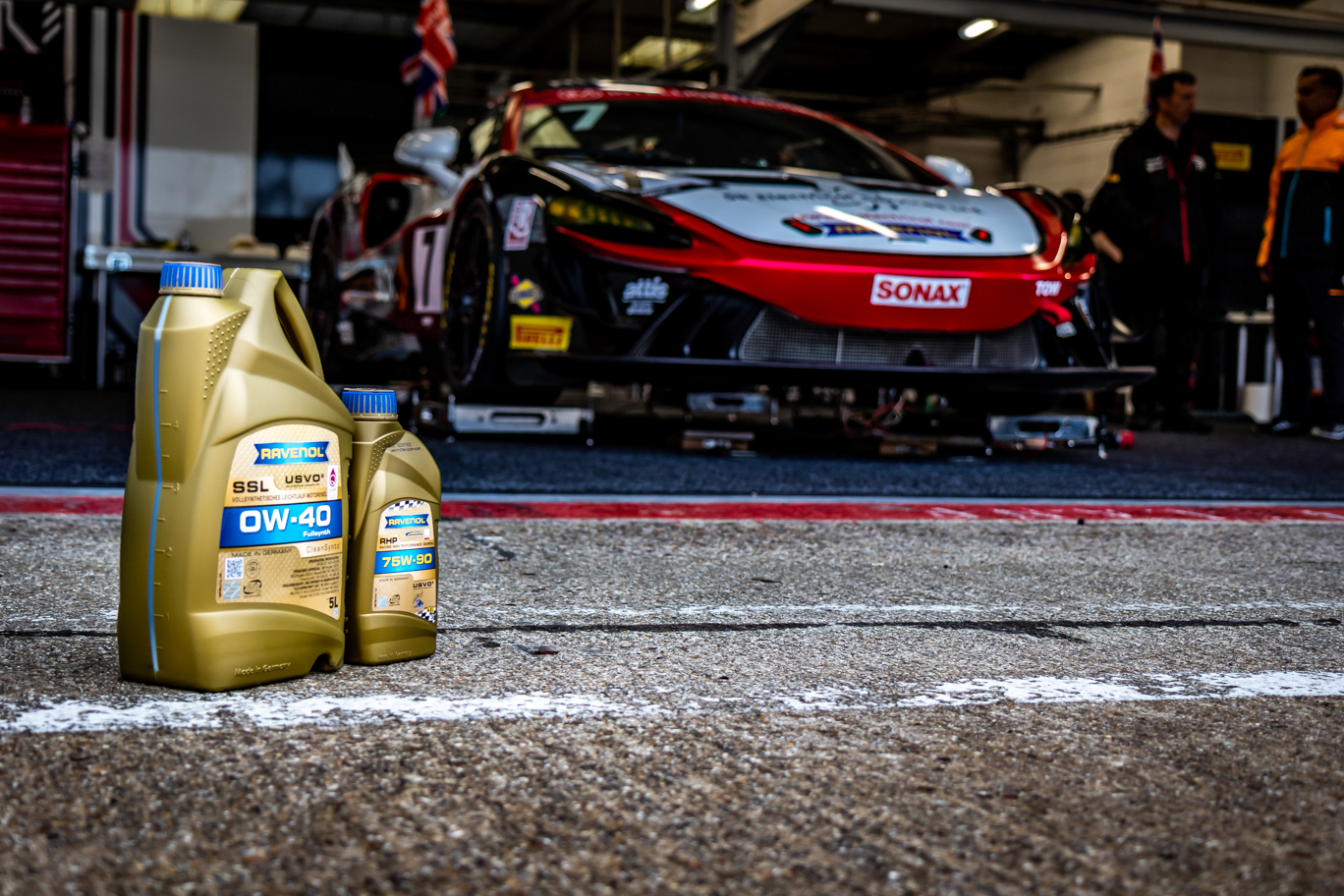 Photo Credit: RL Media
Ravenol UK's Managing Director Brian Chase said: "We are really proud that Paddock Motorsport have chosen to use Ravenol in the McLarens, and we will be supplying the team with both engine and transmission oils. Racing is all about reliability as well as speed and by providing them with the most advanced lubrication technology available we can ensure both."

Paddock Motorsport Team Principal Martin Plowman added: "Motorsport at the highest levels is a game of incredibly fine margins, so it's crucial to prepare for every race as well as possible. At Paddock Motorsport we pride ourselves on our professionalism and attention to detail, and this new partnership with Ravenol UK only enhances that. They share the same goals as us, which is to be the best in their field. We would never field one of our race cars without being certain it had benefited from the best maintenance and preparation possible. That's why we're delighted to use the Ravenol product range across our GT3, GT4 and production racing cars for both this season and for the future, safe in the knowledge that we have their experience and technical knowledge in our corner."
Paddock Motorsport are not only a race team, but offer car rentals, and experience days! Head over to their website for more information.
Who do you think has the chance of winning this season?