Ravenol Story

With over 75 Years in the automotive lubricants industry, Ravenol has become a global organisation with a presence in over 90 countries. Ravenol is continually looking to expand into new markets and develop to ensure our products are one of the best in the global lubricants market. Through the constant development of its products, technological possibilities and its team of employees, the transformation from a small lubricant producer to a technology pioneer took place. The cooperation with international top teams and popular racing series contributes to the know-how development and strengthens Ravenol's experience in motorsport and in the lubricant development. The feedback from different applications and the positive results strengthen the confidence of our demanding customers in our high-performance products. The strategy of sustained growth was underlined by a comprehensive re-launch of the brand in autumn 2012. This forward- thinking policy is especially visible in the new product packaging, which has been modernized and optimized in both design and function. Now RAVENOL is visually innovative, with modern and reliable products, and with a passion for excellence in lubrication. Ravenol are proud of its technology - "Made in Germany".
---
OUR MISSION
To use the latest and most advanced additive technology to produce high quality and high performance automotive lubricants which protect the environment.
---
OUR VISION
We strive to create a sustainable future by lowering emissions and increasing the performance efficiencies within our products by continually innovating our additive technologies.
---
OUR VALUES
Our Core Values are:
Relationships: We class our employees, customers, technical partners, and suppliers as 'family', we often use the term 'Ravenol UK family' as our relationships are at the core of what we do.
Service-oriented: We put our excellent service at the forefront of our daily activities, ensuring each and every customer leaves more than satisfied at the end of each customer journey. Whether it's query about our products, or an issue w
ith anything, we will ensure it gets resolved quickly and effectively.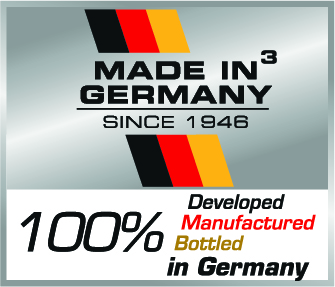 Innovative: We ensure innovation is consistently making our products and services more efficient and effective, whether it's making small changes to make our customer journey easier, or larger innovations such as new product technologies, we will ensure innovation creates added value with everything we do.
Responsive: We pride ourselves with how effective matters get resolved, whether it's changes to the external environment, customer queries, or internal complexities, we will ensure that matters get resolved in a responsive manner.
Efficient: We do our very best with everything we do, the only way we can do that is by finding the best way to be more efficient, and so we are continually looking through our processes to make the customers experience as easy and user friendly as possible.
Expert: We ensure that our training resources are optimal to ensure our employees can handle every possible situation, we strive for every employee to be an 'expert' at what they do so customers can be assured that we are the best in what we do.
RAVENOL'S TIMELINE
History
RAVENOL is the brand name of the Ravensberger Schmierstoffvertrieb GmbH which was founded in 1946 in the small town of Werther in Westphalia by Hans Triebel. Initially the company restricted its activities to the manufacture and sale of monograde engine oils and a selection of industrial cleaning products.

In 1964, with the modernisation and expansion of the company, multigrade oils of SAE grades 10W-30 and 20W-50 were added to the range, whilst the range of car care products and cleaners was extended to include specialist items for bicycles and motorcycles. In the following years the range of car care products was steadily increased and the lubricants offered were extended to include the manufacture of semi-and fully synthetic oils.

The 1990s saw continuous expansion of sales activities at an international level and the RAVENOL brand gradually became known throughout many areas of the world. Nowadays, many businesses from the automotive, engineering, steel and construction sectors, as well as mining, agriculture and transport companies rely on RAVENOL-branded oils and lubricants, and RAVENOL products are now available to both commercial enterprises and motorists in over 90 countries.

1946
The Ravensberger Schmierstoffvertrieb GmbH was established by Habisch and Triebel in Werther specializing in Monograde Oils, Greases and industrial cleaning agents.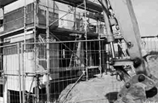 1954
Registration of the brand name RAVENOL. Expansion of the product range to include industrial oils and coolants.
1964
Introduction of multi-grade oils. Expansion of the automotive and bicycle care product ranges.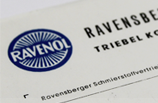 1974
Construction and extension of the premises for the purpose of modernization and expansion of the production area.
1977
Construction of a new warehouse and office building with adjoining second phase of construction in 1985.
1985
Product range extended to include semi-synthetic and fully synthetic engine and gear oils. Expansion of the distribution network and the first brand re-launch.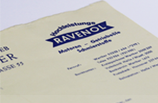 1993
Intensification of international sales activities. Renewed modernization of the production area.
2003
Expansion and modernization of the laboratories. Investment in new equipment to optimize the production of engine oils.

2004
Certification approval according to DIN EN ISO 9001:2000. First significant activity in global motorsport activities with racing lubricants. First appearances of the company at national and international trade fairs.

2005
Further expansion of global business. Laboratory certification according to DIN EN IEC 17025:2005.

2011
Further expansion of global business. Laboratory certification according to DIN EN / IEC 17025:2005.
2012
Comprehensive Brand relaunch with modernised logo and new, futuristic design and optimisation of the product.

2016
Anniversary year. RAVENOL is celebrating 70 years of providing dynamic, innovative products to customers in over 90 countries worldwide.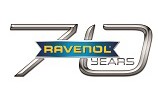 2018
Partnership with the BWT Racing Point Formula One™ Team.

2020
Accreditation according to DIN EN ISO / IEC 17025: 2018, extension of the office space by expansion in the warehouse.

2020
The RAVENOL Group gets at the Lubmin location the first ship dock.
2021
Another anniversary year...RAVENOL celebrates its 75th anniversary with employees, customers and partners.

2021
As an additional highlight, the partnership with the ASTON MARTIN – Cognizant FORMULA ONE™ TEAM was agreed.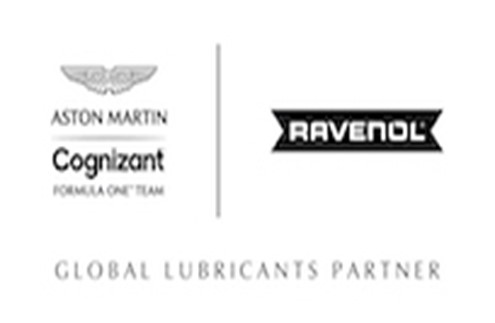 2022
A new partnership with the Scuderia Alpha Tauri F1 Team was agreed.